Conversion Confuddlement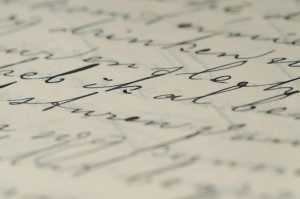 From the Urban Dictionary: "Being confuddled is when your confused about being confused but u dont know wot your confused about so your completly confuddled."
One of the more frequent complaints about Cross-Currents, at least from those to our philosophical left, is that it so frequently critiques that same left, particularly the heterodox clergy and the modern Jewish movements. Our usual answer, stated at its least diplomatic extreme, is that Cross-Currents is merely the first attempt at an antidote to a steady and poisonous flow from the secular & "mainstream" Jewish media. Given that conventional outlets let their ignorance and even animus towards observance show all too often, Cross-Currents serves a valuable function by providing an alternative.
I wonder how our critics would have us address the following, real-life situation. Several weeks ago, Rabbi Avi Shafran published a piece called "Conversion Confusion," which eventually made its way into the august pages of the New York Jewish Week. In that article, Rabbi Shafran deflected criticism — from certain Orthodox Rabbis — of Israel's Orthodox Rabbinate for "raising obstacles to prevent non-Jews from entering the Jewish fold." Inter alia Rabbi Shafran made reference to an obvious point about conversion: "Sincere acceptance of the responsibility to strive to observe all of the Torah's laws — or 'kabbalat hamitzvot' — is the very sine qua non of Jewish conversion. A convert need not be conversant with all of the laws but must nevertheless embrace them in principle, as the Jewish People did at Sinai before receiving the Torah."
Recently, Rabbi David Ellenson, president of the Hebrew Union College-Jewish Institute of Religion, and co-author of an upcoming book "on 19th- and 20th-century rabbinical responsa on conversion to Judaism," replied with his own article, entitled "Conversion Complexity." He wanders into a debate between Orthodox sources, yet I have heard no chorus clamoring that he has grabbed the opportunity to take pot shots at the Orthodox. Furthermore, his article obfuscates the obvious and clouds the clear, undermines understanding and corrupts knowledge (I was doing just fine until I tried to find an appropriate verb beginning with 'k'). So I think it not entirely out of place for me to wonder what our critics would have us do. Should we ignore it and allow such ignorance to be the last word on the subject? Or, perhaps, would they merely prefer that I, or anyone with even a basic knowledge of Hilchos Geirus, the laws of conversion, squelch our honest amazement that the author of a book on responsa on conversion, who stands at the pinnacle of the Reform movement's educational system, would demonstrate himself to be so uneducated on the contents of the very works about which he is supposed to be writing?
In one example after the next, Rabbi Ellenson purports to analyze the opinions of various Halachic authorities and commentators, but displays a profound level of ignorance of the underlying foundations and principles upon which all these authorities depend. [The alternative would be that Rabbi Ellenson indeed knows better, yet leverages the ignorance of his readership to best advantage. While such malice against traditional Judaism might have typified Reform Rabbis of a century ago, I believe and hope that it has long since been jettisoned.] In the end, not one even begins to challenge the universal agreement of Halachic sources to which Rabbi Shafran refers.
In Jewish law, it is traditional to dissuade the prospective convert. We not only don't proselytize, but we put obstacles in the path of the prospective convert to ensure that he or she is truly sincere. Halachic sources state that when a non-Jew is interested in marrying a Jew, this ulterior motive may disqualify the conversion! Jewish law takes the position that it is far better to accidentally turn away a valid convert, than to take in an invalid one. This, and not merely the baseline requirements for conversion to which Rabbi Shafran referred, is part of the starting point for all further discussion by Halachic authorities.
As we are all well aware, the Reform movement abandoned those rules. Conversion of a non-Jewish boy or girlfriend is actively encouraged. Prominent Reform rabbis have called for "outreach to the unchurched," aka proselytizing to non-Jews. But it is foolish in the extreme for Rabbi Ellenson to fail to acknowledge that Halachic decisors begin with the Halachic starting point, and not that of the Reform movement.
In every one of the examples that Rabbi Ellenson references, bar none, a Rabbi argues that under certain circumstances we should not leave the conventional obstacles to conversion in place. [It should be noted that the circumstances, if any, which would justify lowering the barriers remains a topic of active debate to this day.] In none of them does a Rabbi propose that we declare someone a "convert" without said individual accepting upon him- or herself to actually observe G-d's Word.
In one of the cases, the Rabbi in question is quoted by Ellenson discussing how fear of ulterior motives led to the rejection of an otherwise valid convert, and how this led to unintended consequences. Yet Rabbi Ellenson distorts even this example, in order to argue that a person who truly is an insincere convert should be invited into the fold.
There is no contradiction at all to any of Rabbi Shafran's remarks, and it is difficult to excuse this egregious misreading of the sources — especially from one claiming sufficient expertise to publish a book on the subject. So I ask our critics: what should we say?
As a footnote, I ran this piece by Rabbi Shafran himself pre-publication. He noted that he submitted a letter rebutting Rabbi Ellenson's remarks, which is reproduced below. The New York Jewish Week failed to print it last week, and has thus far failed to acknowledge Rabbi Shafran's inquiries concerning its fate. I submit to you that even were articles like this one truly de rigeur at Cross-Currents, they would merely be answering a need in the world of informed Jewish discourse.
Rabbi Shafran's as-yet-unpublished letter to the NYJW reads as follows:
August 20, 2007

Editor:

My thanks to Hebrew Union College president Rabbi David Ellenson for his op-ed response to my own piece about Orthodox conversion standards. While a newspaper is not the place for a detailed dialectic about halachic sources, I will only note that I have found nothing in those he cites to minimize the essential nature of kabbalat hamitzvot to conversion. What, precisely, a convert has to know at conversion, and the proper approach to non-Jews married to Jews (the subject of the responsa cited) are important, and not simple, issues, but the idea of accepting Judaism as a religion of laws has always been and remains a sine qua non of Jewish conversion.

And the issue at hand is a proposal to "convert" large numbers of non-Jews in Israel, many if not most of whom will have no intention of making any effort at even rudimentary observance, in Israel, where things like Sabbath-observance and kashrut are universally understood as essential observances.

Contemporary halachic decisors, moreover, have spoken clearly. Rabbi Moshe Feinstein, who was not averse to utilizing leniencies in difficult cases, wrote (Igrot Moshe, Yoreh De'ah I, # 157):

"… it is obvious and clear that [a non-Jew who did not accept the mitzvot] is not a convert at all, even after the fact [of his conversion ceremony]… because kabbalat hamitzvot for a convert is essential ["me'akev"]. And even if he pronounces that he is accepting the mitzvot, if it is clear to us ["anan sa'hadi"] that he is not in truth accepting them, it is nothing."

And, poignantly, he concludes:

"I altogether do not understand the reasoning of rabbis who err in this. Even according to [their mistaken notion], what gain are they bringing to the Jewish People by accepting such 'converts'? It is certainly not pleasing to G-d or to the Jewish people that such 'converts' should become mixed into [the Congregation of] Israel. As to the halacha, it is clear that they are not converts at all."

Rabbi Avi Shafran
Director of Public Affairs
Agudath Israel of America