Two from the Road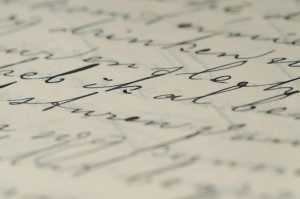 On the Road
I'm writing while traveling in America with my wife and two youngest sons. As always, I find travel to be a great stimulant. The lack of familiarity with one's surroundings forces one to open one's eyes and to observe the world around with a keener eye and in sharper detail.
At the Boeing Museum of Flight in Seattle, for instance, I had a chance to contemplate the fact that less than seventy years separated Wilbur Wright's first flight, which lasted a few seconds and carried the him little more than one hundred feet, from Neil Armstrong's walk on the moon. I never would have thought about this particular aspect of the unquenchable human thirst to explore new vistas – itself one of the wonders of the Creation – had I not been at the Museum. (The Museum also forced me to reflect on how quickly the Wright brothers' invention was employed to transform the nature of warfare and greatly multiply its destructive force.)
At the same time, the breaking out of familiar patterns entails its own risks. One of the gedolei hador once quipped that Ben Gurion Airport has more yiras Shomayim than any other place in the world – i.e., many Jews leave their yiras Shomayim at the departure gate. Being removed from one's familiar surroundings while traveling makes, it is easy to feel as if all the old rules have been temporarily suspended.
The towering, stark cliffs one encounters as one enters California's Yosemite Park or the view of the Pacific Ocean from the northern California coastline may fill one with a sense of awe lacking in more familiar settings. But neither Yosemite Park nor Big Sur turn out to be likely places to find a minyan.
This bein hazemanim vacation offered many more opportunities for sightseeing than most of my trips, which rarely involve seeing much more than the local shul. But, even on this trip, the shuls in Seattle and La Jolla where we spent Shabbos remained the most interesting part of the trip.
Once one gets outside of the main population centers, there is a massive population shift taking place in American Orthodoxy. I would guess that more than 90% of those in shul on our first two Shabbosos in America did not grow up in Torah-observant homes, and many did not even begin life as Jews. The rabbi of the shul on Seattle's Mercer Island where we spent our first Shabbos told me that he has already performed three chasunahs for formerly intermarried couples, in which the non-Jewish spouse has undergone a full halachic conversion under the auspicies of the Seattle Vaad Harabbonim.
My wife initially expressed some concerns about exposing our sons to communities where everything would be different from what they are used to in Eretz Yisrael. Those concerns are reasonable. But in the end I feel that our sons gained a great deal from meeting so many Jews in the process of spiritual growth.
The challenges faced by the ba'alei teshuva we met in America are far different than those of the American ba'alei teshuva we know in Eretz Yisrael. The latter almost always marry after both spouses have had the benefit of several years of full-time Torah learning. After marriage, they live in large Torah communities in which strict Torah observance is the norm.
Not so ba'alei teshuva in America. In most cases, they start their spiritual journey much later in life, and with no opportunity for full-time, intense Torah learning. Even after affiliation with an Orthodox shul, they continue to live, in a larger secular society, in which their new religious observance is viewed as nothing short of weird by most of their friends and colleagues, especially the Jewish ones.
Fort them, becoming religious usually involves losing most of one's former friends and having to make a whole set of new eyes, but without the supportive environment of Eretz Yisrael to facilitate that process.
Ba'alei teshuva couples in Eretz Yisrael met, in most cases, met after both parties had committed themselves to a Torah observant life. That was a given from the start. The situation is far different for those who embark on the teshuvah process in America after they are already married. There is no guarantee that both spouses will move at the same rate, or even share a newfound enthusiasm for Torah. Thus many new ba'alei teshuva face the additional complication of negotiating with a spouse who rightly views them as having changed the assumptions under which they married in the first place.
Most of the ba'alei teshuva one encounters in Eretz Yisrael are pretty much indistinguishable from their neighbors in the chareidi community. Few of those we met in America would be confused, however, for Yerushalmi kolleleit.
I hope, however, that the exposure to those who have embarked on a spiritual journey in America will help my sons learn not to judge their fellow Jews only in terms of their external appearance or by their precise conformity to the societal norms with which they are being raised.
On our trip we met Jews who learn Gemara every night with the assistance of their Artscroll Gemara, despite never having had the opportunity to learn in a structured setting. And I spoke to the proud parents of a young man who learned with the local rav in La Jolla every day, after he returned home from public high school, and was able to enter straight into one of the top yeshivos in Jerusalem for graduates of American yeshiva high schools.
If my sons caught a glimmer of the obstacles that the Jews they met in shul have had to overcome to get to where they are today, I will account that aspect of our trip to have been a major success as well.
Rabbis as Heroes
Over the last four weeks, I have had the privilege of visiting three communities in the hinterlands of American Orthodox life – Mercer Island, Washington (a suburb of Seattle), La Jolla, California (just outside of San Diego), and Dunwoody, Georgia (a suburb of Atlanta). On the face of it, it would be hard to imagine less promising soil for Orthodoxy to take hold. Yet in each place, I found shuls of between 140 and 300 families.
Each of these communities exists only because an intrepid rabbi put down stakes in a place in which there was not even a minyan of shomer Shabbos Jews. Such efforts are typically associated with Chabad. But both Rabbi Jeffrey Wohlgelernter in La Jolla and Rabbi Binyomin Friedman in Atlanta are products of Yeshivat Ner Israel. (Rabbi Yechezkel Kornfeld, the rav of the Young Israel of Mercer Island, is Lubavitch-trained, but he did not found the shul.)
In each of the three cities, the odds were stacked against creating a vibrant Orthodox shul. Upscale suburban communities, with single-family homes on large lots are ill-suited to attracting any significant number of already observant Jews into the area. If an Orthodox shul was to be built, the only option was to attract those who were already living in the neighborhood. That meant drawing members not only from the existing Reform and Conservative congregations, but also from the ranks of the totally unaffiliated.
None of these congregations are comprised entirely of shomer Shabbos members. In both LaJolla and Atlanta more than half the membership is not yet shomer Shabbos. Yet, the existence of thriving shuls, with thrice daily minyanim and overflow Shabbos services, in an environment long assumed to be hostile to Orthodoxy tells us something important about the direction of American Jewry: Those who care about their children's future as Jews are increasingly recognizing Orthodoxy as the only hope for the future.
Affiliation with an Orthodox shul, even for families who are not shomer Shabbos, has immense implications. The chance of the children attending Jewish day schools increases greatly. And the level of Jewish knowledge and familiarity with Jewish practice of the young members is far greater than if they had never seen the inside of an Orthodox shul. The act of joining an Orthodox congregation removes the stigma from Orthodoxy for family members.
I met a number of black-hatted young men in these communities who came from marginally observant homes, and many others from non-observant but Orthodox-affiliated homes, who ended up in Israel at ba'al teshuva yeshivos. In many cases, the parents followed their children's upward spiritual trajectory.
THE RABBIS WHO HEAD these congregations are the exemplars of ahavas Yisrael in our times. Without an overflowing ahavas Yisrael, they have no chance of success. Above all that means the ability to relate to and accept every Jew as one finds them in terms of religious observance and Jewish knowledge. If those that the rabbi seeks to draw close sense that his concern with them is contingent on their becoming fully observant, they will recoil.
The rabbi must learn to rejoice in every small step forward on a spiritual journey that can take many years, and which usually involves numerous ups and downs, and he must possess the ability not to lose heart when the inevitable obstacles arise along the way.
The degree of personal involvement in every aspect of their congregants' lives required of these rabbis is quite unlike anything experienced by those in more traditional shuls. Each member family is unique in terms of its background and internal dynamics, and those dynamics are constantly shifting during the teshuva process. Each congregant requires his or her individual approach. The only rule to guide the rabbi is: There are no rules.
The demands upon the rabbis' families are also quite unlike those of the families of rabbis in more traditional settings. My Shabbos in Dunwoody, for instance, there were over 25 people for both the main Shabbos meals, and a dozen people sleeping over at the Friedman's home. Those numbers I was informed by members of the shul are relatively modest, and the presence of at least three more unopened folding tables in the dining room lent credibility to that claim.
The demands on the rabbis' wives are not limited to entertaining large numbers of guests. They are also intimately involved in the lives of the female congregants as role models, friends, and counselors.
Even the rabbis' children are an integral part of the effort. They learn early to adapt to sharing their homes with strangers. And they are heavily invested in each family in the congregation. Even after they move away, their calls home usually revolve around families in the congregation. In their new settings—even learning in kollel in Eretz Yisrael—they invariably find themselves drawn to kiruv work. One of the rabbis I met told me that his children have developed an acute sensitivity to the needs of others. As a consequence, they are always among the first in yeshiva or seminary to spot a classmate with some emotional need and to offer support.
The rabbis in what might be called kiruv congregations have to be willing to put aside their own ego needs to an even larger extent than their colleagues in more traditional shuls. It can take years before they gather a core group capable of listening to sophisticated shiurim. The shiurim offered have to meet the needs of the congregants, not the rabbi's desire to "say Torah." Rabbi Wohlgelernter animatedly described to me a siyum on aleph-beis , with his Rosh Yeshiva Rabbi Yaakov Weinberg, zt"l, in attendance.
In addition, there are unique frustrations that go with the position. One is that some of the congregants who progress furthest religiously will inevitably move to larger Orthodox communities, where there are greater educational opportunities for their children.
Another is that the welcoming, open door policy of these shuls ensures that many members will have no understanding of the religious standards set by the rabbi. And there will always be a certain percentage of congregants who feel frustrated in their own teshuva process, and find the rabbi the easiest person to blame.
Yet for all the rabbis I met the privilege of being able to facilitate their fellow Jews on the path of coming closer to Hashem and the joy of watching them do so compensates for the incessant demands and the frustrations that go with the territory. And that makes them heroes of ahavas Yisrael in our time.
These two articles were published in the Mishpacha on August 17, 7007 and August 19, 2007