"Why do they hate us so much?"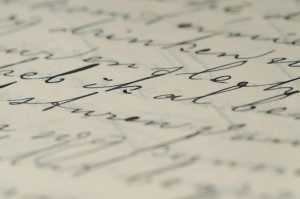 3 bNissan
I heard this question this week at all-day conference at Bar Ilan University on "Tefillat Nashim" – issues realted to women's prayer. There were over a dozen lectures and workshops, many of them discussing the history and halakha of the relationship of women to prayer and how this changed over the centuries. For example, several lecturers cited material that seems to show that centuries ago European Jewish women were the sondaks or godmothers at the brit mila circumcision ceremonies held in synagogues,but that the Maharam of Rotenberg ruled to discontinue this practice this because of the problems arising in mixing men and women. Others discussed how synagogue architecture and design reflect how women have sometimes been less welcomed and other times more welcomed in public prayer as there were fluctuations in the halakha and planning of women's sections, Ezrat nashim. During the question period, one woman stood up and asked, "Why do the men hate us so much?" I was taken aback. It seems to me that the main reason for separating men and women in prayer is that the men like women so much!
I thought of this as I read the talkbacks (62 so far) on my current Jerusalem Post op ed (March 21, 2bNissan), "Black hats in the front of the bus."
This is the article that appeared last month on the JTA website. I discussed it here in cross-currents on Feb. 18 in "The Kidnapping of Rosa Parks." At one point I wrote about women sitting in a separate section at the back of some buses in Israel:
Why women in the back? It isn't strictly required, but in the Shema prayer we are warned not to follow our roving eyes ["lo tasuru"] and some haredi men take an extra stringency upon themselves to minimize such opportunities. This gift from God – that women nicely distract men – belongs in the privacy of the home…. It's the men who are disadvantaged because Jewish law imposes more limits on their visual freedom…While self-control is an admirable quality, you shouldn't put stumbling blocks before the blind… or the sighted.["lifne iver lo sasim michshol"]
I hoped this would lead to a serious discussion of halakhic concepts of "lifne iver" "lo tasuru" or "shmiras einayim" "shmiras habris" [avoiding problematic situations] – which I would like to understand better. But few respondents have taken the discussion in that direction.
My 19-year old son seems to understand these concepts. Recently he asked us not to drive on the Ayalon Freeway through north Tel Aviv, but to take the longer Highway 4 route. The Ayalon sports 40-storey high ads of provacatively posed, barely dressed women. This form of anti-religious coercion is sadly becoming more prevalent. Can anyone be surprised that there are counter-developments such as the desire for separate-seating Mehadrin buses?