Of Slopes and Hopes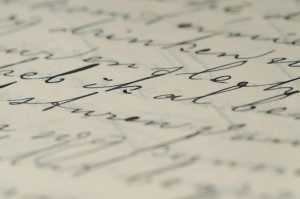 "Oh, come on!" the e-mail read, "What's a few dead children on the altar of my liberal slippery-slope paranoia?"
Gruesome as the imagery was, I had to smile. The message was intended as a humorous "touché!" from an academic who had originally contacted me in anger. He was not only honest enough to concede his error but perceptive enough to identify its origin.
What had motivated him to write in the first place was a letter published in The New York Times in which, on behalf of Agudath Israel of America, I welcomed the U.S. Supreme Court's upholding of the federal "partial-birth abortion ban" law.
"How in the world could you write such a letter…?" the professor fumed. "You know perfectly well that the so-called 'partial-birth abortions' are almost always only performed when there is a serious, potentially mortal danger to the birth-mother, and that Jewish law is clear and unambiguous in such cases: the life of the mother takes precedence over that of an unborn child…"
The professor is correct about Jewish religious law's placement of the life of a Jewish mother before that of her unborn child. The Jewish legal metaphor for the fetus is a "rodef," or "pursuer" – someone in the act of threatening a life, thereby forfeiting all rights to legal protection. But the professor, like many others who reacted with outrage to the High Court's ruling, had several facts about the particular case in question very wrong.
If a mother's health is endangered during labor, even a late-term fetus can be legally dispatched in utero; it need never be partially extracted alive and then killed. What is more, the partial-birth abortion law contains an explicit exception in a case (if any in fact exists) where a physician feels it necessary to kill a partially emerged baby to save its mother's life.
But beyond all that, my correspondent had simply not comprehended the most salient aspect of the procedure at issue: the baby has been born.
At least that is how Jewish religious law – which was what the professor invoked – views a baby whose "entire… head is outside the body of the mother, or, in the case of breech presentation, any part of the fetal trunk past the navel is outside the body of the mother," in the federal law's words.
That being the case, the law, at least from a Jewish perspective, does not address abortion at all. It addresses homicide. Case closed.
Which fact yielded the professor's admirable, if crudely expressed, admission of error, and his further admission of its roots.
He had taken his cues, he realized, from a gaggle of groups, including several with "Jewish" in their names but judiciaries on their minds. Their members' nightmares are dominated by the frightening possibility that our nation might one day reconsider its current blanket enshrinement of a "right" to abort. They insist on viewing the world through a tunnel called "Roe," and are not beyond misrepresenting Judaism in the service of their myopia.
Hadassah Magazine, for one example, in its Summer 2003 issue, quotes unnamed "authorities" to maintain that Jewish law "implicitly assumes that a woman has the right to make her own reproductive choices." The supplement's "Jewish Law" section goes on to claim that "restricting access to reproductive services… undermines basic tenets of Judaism." None of which is true.
To be sure, as my correspondent noted, a right to abortion in certain cases is sacrosanct to observant Jews. Talmudic sources are clear that the life of a pregnancy-endangered Jewish mother takes precedence over that of her unborn child. But that is so only when there is no way to preserve both lives. Although the matter is hardly free of controversy, there are some respected rabbinic opinions that also permit abortion when a pregnancy seriously jeopardizes the mother's health. But those narrow exceptions in no way translate into some unlimited mother's "right" to make whatever "choice" she may see fit about the life of the child she carries.
Put simply: The abortion issue is not only about rights but about right – as in "right and wrong." While Judaism has little to say about rights – it speaks rather about duties and obligations – it has much to say about rightness. And preventing potential life from developing when there is no truly compelling reason to do so, according to the Torah, is wrong.
The laws of civilized societies reflect and shape those societies' values. And the devaluing of potential human life wrought by Roe has helped devalue all human life in America for over three decades. No, a straight line cannot be drawn between Columbine or Virginia Tech and the ready availability of abortion in the United States. But a society that shows respect for life at its earliest stages cannot but empower respect for life at every stage. The possibility that individual states might one day be permitted to place some limits on the current "no fault" abortion law of the land is not a threat; for some of us it represents a hope, the possible beginning of a more strongly life-affirming era in our land. An era in which we are all a little less concerned with slippery slopes, and a little more about ennobling ideals.
"Choice" is the motto of those who want the fates of fetuses consigned to the decisions of their mothers. Moving from the book of social liberalism to the book of Deuteronomy, though, we find the Torah's take on choice somewhat different.
"I have placed before you," the Creator informs us through Moses, "life and death, the blessing and the curse."
"Choose life," the verse continues, "so that you and your seed will live."
This essay appeared in The Forward and is republished with its permission.