What the Presidency Can Tell Us About Gedolei Yisroel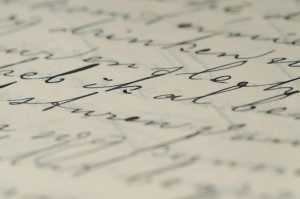 A few months ago, veteran political columnist James Fallows presented two opposing views of the Obama presidency in a cover story for The Atlantic. It generated much discussion, in part because of its balance, in part because of the depth that only someone who has been as close to the presidency as Fallows can bring. Fallows admits to leaning to a favorable view of the President, but it does not get in the way of pinpointing his flaws and errors. If you are open to two points of view on the subject, "Obama, Explained" remains a good read.
Fallows considers, inter alia, the gargantuan task that confronts any US president:
The sobering realities of the modern White House are: All presidents are unsuited to office, and therefore all presidents fail in certain crucial aspects of the job. All betray their supporters and provoke bitter criticism from their own side at some point in their term. And all are mis-assessed while in office, for reasons that typically depend more on luck and historical accident than on factors within their control. …Presidents fail because not to fail would require, in the age of modern communications and global responsibilities, a range of native talents and learned skills no real person has ever possessed. These include "smarts" in the normal sense…. A president needs rhetorical clarity and eloquence, so that he can explain to publics at home and around the world the intent behind his actions and—at least as important—so that everyone inside the administration understands his priorities clearly enough that he does not have to wade into every little policy fight to enforce his preferences….A president needs empathy and emotional intelligence….He needs to be confident but not arrogant; open-minded but not a weather vane; resolute but still adaptable; historically minded but highly alert to the present; visionary but practical… capable of being fully alert at a moment's notice when the phone rings at 3 a.m.—yet also able to sleep each night, despite unremitting tension and without chemical aids….Ideally he would be self-aware enough that, in the center of a system that treats him as emperor-god, he could still recognize his own defects and try to offset them.
It struck me that much, if not all, of this analysis holds true of our expectations of gedolei Yisrael. We ask of them, expect of them, more than most mortals can possibly deliver.
We would be naïve if we tried ignoring or denying the murmurings in the tents of many yerei'im u-shleimim in the Orthodox world. Cross-Currents is one of the minority of blogs whose authors remain committed to the ideals of emunas chachamim and taking counsel with gedolei Yisrael. Yet even among our readership, it is clear that many people – if only anonymously – sometimes express disappointment with this or that gadol, or with the general manner of leadership of the Torah community.
There may be room for criticism, but we should ask ourselves many questions before we criticize too publicly or too vocally. One of those questions should be whether we ask the impossible of our gedolim.
In truth, the comparison to the President fails, for reasons that took a trip to Washington for me to appreciate. A few weeks ago, I was in DC as part of my day-job, and dealt with personnel at the White House. The subject is not suitable for discussion on a blog, and largely irrelevant. (It is not quite of "eeef I tell you, I have to keeel you" caliber, but still sensitive. It will wait for an appropriate time in the future.) Having to differentiate between doors upon which to knock, the complexity of government became much more immediate and real. The point is that there were offices, often multiple offices, for almost every kind of problem and program imaginable. Within the White House itself, there were people waiting on hand to assist the President with every kind need and every contingency, leaving him with as much freedom to make the decisions required of him.
How different this support system is from the lives of our gedolim! Not only do we expect of them all that Fallows describes, but we demand that they provide the right answers without any of the support system available to the President, even on a much smaller scale. To the contrary, almost all of them have immediate responsibilities to their talmidim, boards of directors, alumni, members of their immediate communities, etc. These duties alone could take up every waking minute – but we still believe that they should be able to serve up insight and leadership that comes from entire offices at governmental agencies and corporate headquarters.
I am not arguing that all is perfect, or that it is heretical to look for ways to improve the system. But we ought to be able to cut our gedolim a bit more slack than some of us do.
We certainly ought not make things worse by making assumptions that are not true. A case in point is a clip of Rav Aharon Leib Shteinman, shlit"a, holding his own against two interlocutors. At age 100, he is so on target, incisive and strong that many viewers have found themselves cheering from the sidelines. It is a rare opportunity to watch an overworked and overburdened gadol at work – and turning in a command performance.