Media Bias Gone Mad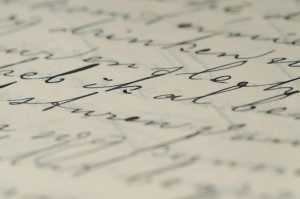 In case you haven't noticed, I am not a journalist. This is a blog, and I write opinion columns (on a good day). I wear my biases on my sleeve. But I still think that if I were to fill the first two paragraphs of an article with terms like "hateful rhetoric," "shrillest opposition," "outright bigotry" and "gross misrepresentation of fact," even those who generally agree with me would consider my language choices "over the top," unless the target of my criticism were the KKK or Islamic Jihad.
So when you see these paragraphs under the "world news" header in a Jewish magazine, you know something has gone very, very wrong. And when the byline belongs to a seasoned, professional journalist, you wonder when the last pretense of objective reporting was lost.
The paper is the Baltimore Jewish Times; the article — "Cry for Freedom or Racism?" by James Besser — is in the printed issue but not on their web site. It may similarly be in the paper (but not web) version of the NY Jewish Week, since he is often listed as the Washington Correspondent for both. The topic is the Local Law Enforcement Hate Crimes Prevention Act of 2007, or, more particularly, the opposition of groups like the Traditional Values Coalition and Alliance Defense Fund to a law affording special protections to homosexuals and those with "gender identity" issues.
Mr. Besser did a nice write-up about Project Genesis over a decade ago, and had the basic facts right when most people barely knew what a "web browser" was. He has unquestionably shown his biases before, but has usually done so by choosing whom to quote and which quotes to use. Not this time, and more's the pity.
As is typical in such instances, rhetorical excess is used as cover for a paucity of facts. Besser writes that critics claim "the measure would essentially outlaw criticism of homosexuality. Pastors who preach that homosexual behavior is a sin, they say, could be hauled off to jail…" While it is true that the bill does no such thing, it is untrue that the opponents say otherwise. The Traditional Values Coalition argues that it "will be used to establish a legal framework to investigate, persecute and prosecute pastors, businessmen and others" for opposing homosexuality. Their point is not that the law will make these behaviors illegal, but start us down a slippery slope. That may be a little extreme, but we have already seen employers punish religious anti-homosexuality statements as "harassment" and schools permit T-shirts endorsing homosexuality while prohibiting those opposing it (the T-shirt in question read "Be Happy, Not Gay"). I would not be so hasty to insist that there is no slope down which American law might slide.
Mr. Besser argues that the groups "have shamelessly distorted the bill" (despite this being a supposed news story, "argues" is the appropriate verb). He ridicules the the Alliance Defense Fund for stating that the bill "criminalizes thoughts, feelings and beliefs," saying that this is true "only if your religious liberty involves physically attacking someone because you hate their lifestyle." That, of course, is exactly the point. The bill would make a defendant's religious beliefs relevant to the prosecution of his crimes. A person who got into a bar fight with a homosexual could be targeted for special prosecution simply because his pastor delivered an anti-homosexuality sermon the previous Sunday.
Besser can say from today through tomorrow that "the bill has nothing to do with speech; it applies only to crimes of violence" — but the fact is that the pastor's sermon would then be quoted extensively in court, with the word "hate" pre-pended in front of "speech", to explain why the defendant deserves a harsher sentence. That the pastor would then be targeted for incitement to violence should be obvious. Although Yigal Amir proudly insisted that he ignored all rabbis and took the "law" into his own hands, any rabbi who had previously speculated whether Rabin's pursuit of the Oslo "peace" agreement made him a "pursuer" of innocent lives was ridiculed and reviled after Amir murdered Rabin. This continued even as the correlation between armed Palestinians and murdered Jews became increasingly evident — not to mention that a "pursuer" must be stopped, not killed, and it was well-known beforehand that killing Rabin would not stop the disaster his government had set in motion. Indeed, it accelerated it.
Instead of arguing the bill on its merits, James Besser resorts to expressions like "even more hateful," "Orwellian reasoning," and "no slur, stereotype or exaggeration is too much" to attack the messenger instead of the message. It has often been remarked that the ad hominem is the last recourse of one with nothing intelligent to say. And when Besser concludes that "letting the hate crimes bill die once more will be a clear victory for groups that are battling it with outrageous distortions and ugly slurs," he both needlessly denigrates those groups — and is wrong on the facts.
Jeff Jacoby, opinion columnist for the Boston Globe, lays out those facts in the column he entitled "And Justice for Some." While Besser is writing "news" and Jacoby is writing "opinion," it is Jacoby who comes across as the dispassionate observer.
Two days after the House vote, as if to drive home the brutal reality of hate crimes, the Associated Press reported on a recent surge in violent, sometimes lethal, attacks by young thugs against members of an exposed and vulnerable minority group. Among the incidents described were the fatal bludgeoning of August Felix by three teenagers in Orlando last year; the bloody assault by punks with baseball bats on 58-year-old Jacques Pierre in Fort Lauderdale; the murder in Spokane of a one-legged man who was burned to death in his wheelchair; and the drowning of a woman in Nashville by two men who shoved her off a boat ramp into the Cumberland River.

The sickening attacks recounted by the AP undoubtedly have the capacity to "terrorize entire segments of our population," as Hoyer puts it. The victims in these cases, to use Kennedy and Smith's formulation, were "assaulted or even murdered solely because of who they [were]."

Yet the hate-crime bill making its way through Congress wouldn't have done a thing about these attacks. In the four cases above, as in scores like them around the country every year, the victims were homeless people — and not even the most horrific assaults on the homeless are covered by federal hate-crime legislation.
Jacoby seems entirely sober and reasonable as he asks, "why should 'hate crimes' motivated by racial, religious, or sexual bigotry be punished more severely than equally hateful crimes motivated by contempt for the homeless? If a bunch of hoodlums murder a man by setting him on fire in his wheelchair, what moral difference does it make whether they despised him for being disabled (covered by the new bill) or for being a street person (not covered)?" It is only then that he turns to opinion, and he does so without attacking the proponents of the bill as "bigoted", "hateful", or even "shrill." He explains clearly that defeating the bill will not be a victory for "outrageous distortions and ugly slurs," but for common sense.
It is indecent for the government to declare that a murder or mugging or rape is somehow more terrible when the murderer or mugger or rapist is motivated by bigotry against certain favored groups. The inescapable implication is that murders, muggings, and rapes committed against other groups are less terrible. In a society dedicated to the ideal of "equal justice under law" — the words are chiseled above the entrance to the Supreme Court — it is immoral and grotesque to enact legal rules that make some victims of hatred are more equal than others.

In fact, the law has no business intensifying the punishment for violent crimes motivated by bigotry at all. Murderers should be prosecuted and punished with equal vehemence no matter why they murder — whether out of hatred or sadistic thrill-seeking or revenge or the promise of money. It is not the criminal's evil thoughts that society has a right to punish, but his evil deeds.
That last statement requires clarification. The distinction between premeditated homicide vs. one provoked by sudden rage is well-established in both the Western and Halachic legal systems. We distinguish between those who planned their crimes and those who suddenly grabbed a weapon. But Jacoby is right that society should not react to crimes against homosexuals more severely than it does to crimes against the homeless — or, to put it more correctly, society should not react to crimes against the homeless less severely than it does to crimes against homosexuals. This is what he means when he writes that punishment should come "no matter why they murder." Criminals should be punished for the evil of premeditated violent crime, regardless of the reasons behind the premeditation.
And if the "mainstream" Jewish media will keep its biases off the news pages, we in the Orthodox community will surely have less to gripe about.