Notes From the Evangelical Underground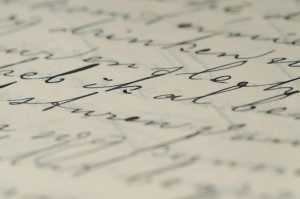 Well, not exactly underground. More like street-level. To be exact, the first floor of the Beverly Hilton Hotel, where the Jerusalem Prayer Banquet took place, and where I got to listen to and interact with hundreds of Christian Zionists during a dinner that lasted as long as a New York chasuna. This was followed by a smaller, but even more intense gathering at the Israeli Consulate the next morning, where I was part of a panel on anti-Semitism, and what supportive Christians can do about it.
I will hold back the analysis and the conclusions that might be drawn, and present just the flavors and textures. The reader can come to his or her own conclusions; I suspect that there will be some healthy debate in the comments to come.
First, though, a small quiz. You will be graded. Approximately how many evangelical churches world-wide have officially signed on to the annual day (first Sunday in October) dedicated to showing support for and commitment to Israel and the Jewish people? Guess. What seems reasonable? What order of number? Are we dealing with a few score, or a few hundred?
You'll have to wait for the end of this piece to get the answer, unless you cheat and scroll down.
Now back to word-paintings from the better part of a day with evangelical supporters.
The dinner was the West Coast version of one that has taken place for some years on the East Coast, where the concept was fed largely by John Hagee, one of the most important national evangelical leaders, and the speaker who wowed the crowd this year at AIPAC. Two generations of leadership pushed for a West Coast event, and it came into being last Thursday. Seats were not inexpensive, but they were sold out. (Proceeds were earmarked for a project that sends bright young evangelicals to Israel for training to become spokespeople and advocates for the Israeli cause on US campuses, aiming primarily at Christian populations. Reportedly, though, some of those who have graduated the program have been successful in instilling more Israeli identification in Jewish kids on campus, who are often increasingly cool to the Jewish state. When the pitch comes from a non-Jew, they listen.)
People came from all over, full of smiles and enthusiasm. I hit it off instantly with someone from Monsey. Don't ask where he davens, though. He just lives in Monsey. He is black, and a pastor at one of Harlem's largest churches. He and his senior pastor both flew here for the event, looking for ways to bring black churches in particular into fuller identification with support for Israel. I met a couple from Iowa, trying to deepen their understanding of evangelical commitment in order to bring it back to their congregation, and another from Albany who had been active in Bridges For Peace for several years.
Robert Stearns, of Eagles' Wings Ministries, was the real mastermind of last week's event. His wife gave birth to twins less than three weeks before, but she let him leave her and run the event. He is a gifted vocalist, and regaled the crowd with a forceful and moving rendition of Yerushalayim shel Zahav in flawless Hebrew.
He is also a mensch. I had explained to the organizers that I am a religious fanatic, and likely would not eat what others would call kosher. They were one step ahead of me, and knew from where to bring in top-of-the-kashrus-line packaged dinners. But when they polled some of the Jewish participants, many of them said that they didn't need glatt kosher, just plain kosher, like eating the hotel dinners, without shellfish or pork. This perplexed and disturbed them. They didn't want to be the cause of Jews doing something they really shouldn't. So the day before the banquet, they switched the entire event to Rabbinical Council of California glatt, all 800 meals. They just swallowed the price difference.
It takes some getting used to their style, which is somewhat – enthusiastic. Basically, they seem to treat all of life like a revival meeting. If someone says something they approve of, they will spontaneously shout out, "Amen!," or "That's right!" or some other affirmation.
Shout out they did. They shouted their approval whenever anyone used a verse from the Bible. They voiced their agreement when speaker after speaker opined that the struggle for Israel's survival is one for their own survival, as Christians and as Americans, because those who seek to destroy the Jews wish to eradicate them as well, both as people and as bearers of Judeo-Christian values.
They cheered when Robert Stearns enunciated the three reasons why Christians ought to support Israel: their spiritual debt to the Jewish people, their need to compensate for the horrible mistreatment of Jews in the past in the name of Christianity, and to guarantee that in any future attempts on Jewish lives, they will stand in the way.
John Hagee participated by video (as did Natan Sharansky). They cheered as he explained that Jews don't need Christianity, but Christian faith would be nowhere without Judaism.
When Jack Hayford spoke, they didn't just cheer. Hayford is an iconic leader, with a mega-church, a college, and an international ministry to his name. He carries himself regally, and weighs his words like a diplomat. He doesn't raise his voice. He stared down the crowd, as he spoke of commitment to the Jewish people. "Commitment means willingness to sacrifice. Are we willing to take risks? Are we willing to part with things that are dear to us? Are we willing to give up our possessions for this cause? Are we really ready to stand behind Israel and the Jews with our lives – and if necessary our deaths?" At that point, the crowd didn't just approve, but rose to their feet in applause, signifying their answer.
Israel's West Coast Consul conveyed thanks to them, and asserted how much their friendship meant. A Likud MK brought a hawkish view of Israel's future policies. Pat Boone, not a young man, but young in energy, sprightly, and dapper is seen as an elder statesman. He didn't sing, but showed a video he did in Israel of the theme song from Exodus. (He did it live, under fire, for soldiers during the Six-Day War). The next day, he would present his own suggestions for dealing with anti-semitism, including having evangelicals wear Israeli flags on their lapels in order to draw other Christians into conversation, during which time they could explain their love for Israel.
There was much more, but the reader has hopefully gotten some sense of a group of people not lacking passion.
So how many churches are signed up for a day of support and prayer for Israel? Did you say eight-five, or go for some big number, like 800?
Guess again. Try a little higher.
The actual figure – remember, this is churches, not individuals – is much higher.
One hundred and fifty thousand!
I don't know where Divine Providence is taking all of this, or why it is happening. But I savor the pleasure of the moment – with due appreciation of the attendant dangers – in which Christian energy is directed at us with love, rather than murderous hatred.