Naomi Ragen and the Plagiarism Case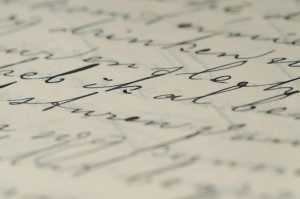 by Sarah Shapiro
In the Jerusalem Post of February 23, 2007, I read of a plagiarism charge against the author Naomi Ragen, and was prompted by that report to inform the plaintiff's attorney of my own related experience. Two respected rabbinical authorities on shmiras halashon were consulted as to whether it was advisable and permissible to make this matter public, before doing so.
My first book, entitled "Growing With My Children: A Jewish Mother's Diary," was published in 1990 by Targum Press. A daily journal from the years 1986 to 1989, the book recorded virtually all the events in my life during that period but its main focus was my participation in an ongoing parenting workshop, and the ups and downs I experienced along the way to becoming a more skilled and patient parent. After its publication, the head of Targum at the time, Rabbi Moshe Dombey zt"l, called to say he had given a copy of the book to Naomi Ragen, of whom I hadn't heard at that point. He said she had previously done some work as an editor for Targum, and he thought my book would be of interest to her.
I soon received a call from Ms. Ragen. She said that she had enjoyed my book and would like to meet, and — to my delight — invited me to her home in the Ramot neighborhood of Jerusalem. During that visit, she related to me warmly and encouraged me to continue writing.
In 1994, I received a call one day from someone in Maalei Adumim who said she had been reading Sotah, by Naomi Ragen, and had recognized some scenes she remembered from Growing With My Children. For some reason – probably because my interaction with Ms. Ragen had been such a friendly one – I didn't feel concerned. Only when a second person called with the same comment did I bother to look into it.
Not long thereafter in a second-hand bookstore in downtown Jerusalem, I found a copy of Sotah in a rack of bestsellers right by the entrance, and started leafing through the pages. In just moments, to my shock, I started finding words that I recognized. There – in the mouths of two fictional characters, a haredi husband and wife – was the conversation I myself had had in the early 1980s with a certain Yerushalmi rabbi.
There were my questions, my thoughts, the rabbi's surprising answers. The rabbi's words and mine, they were there on the page, sometimes exactly the same, sometimes slightly changed.
In Growing With My Children, the scene begins with the rabbi asking what I would like to talk about, to which I reply, "My anger, Rav Simcha. I lose my temper lately at my children and my husband." He asks,
"Often?"

I nodded. I was ashamed…"I want to change this about myself."

"It is your nature."

My nature? A weight of helplessness clamped down upon me. "You mean I won't be able to change?"

"Can an apple become a pear?" His black eyes twinkled. "You will have this nature until you die."

Until I die? That couldn't be. It couldn't be that as an old woman I would still just be the same person I am now!

"Your Creator gave you this nature so that you would always have to work to overcome it." He pointed to Elisheva [my baby] "Can she forget you?" I didn't understand what he meant to ask, and wondered if it was his stilted English. I pulled in my chin and looked down at Elisheva's tranquil face off in some unknown baby dream. Her eyelids flickered.

"Can you forget her?" he asked again.

"Well, I…"

"She cannot forget you. Why can she not forget you? Because of her need for you. She is helpless. So in the same way did your Creator give you your nature, so that you would not be able to forget about Him. If you were always strong and perfect, you would feel that you are the creator of your own talent. It is only your weakness that brings you to an awareness of your Creator. It is your need that causes you to cry to Him. When you bump into a table, are you angry at the table?"

"No."

"No, you don't get angry at the table. So when someone hurts you or insults you or bothers you, or your little child does not obey you, shall you lash out? No. That human being is for you only the messenger. 'My dear daughter,' your Creator is saying, 'you have forgotten Me.' The rabbi's face expanded with a smile as he awaited a reply, but I had none to offer. He was amused. Was I amusing him? Getting up abruptly from the table, the rabbi shuffled his feet lightheartedly and swung his arms. "How can I do this?" he asked. What in the world was he getting at? How could he do what? "How is it that I walk. I walk because G-d gives me the power to walk. How do you walk?" He paused. I sat there, blank. "Because you Father in Heaven gives you the strength to walk. He also gives you the strength to restrain your temper, to go beyond your nature. In the moment that you restrain yourself from lashing out, G-d takes the gr-r-r-reatest pleasure in you."

I was skeptical that G-d would pay that much attention. Doesn't He have more important things on His Mind? "G-d would actually take pleasure in me? Really? Or are you just saying that in order to motivate me?"

Rav Simcha nodded with a glint in his eye that said, "How much this child has yet to know," and pointed again to my baby. "Do you get naches from her?" I nodded. "Your Creator is a father. He also wants naches from his children. He wants you to love Him and remember Him, for your sake, because in this way you reach out of yourself. When you transcend your nature, you give your Creator much joy, and you shall be the happiest person in the world."
In Sotah, a character named Dvorah "buried her face in his [her husband Yaakov's] shoulder," and says:
"….I get angry and I yell at the baby. My own little baby! I love him so much, and yet today I yelled so loud, I frightened him! And I was so angry and resentful when I thought I was pregnant again. I'm so afraid G-d will punish me. I lose my temper all the time."

"All the time?" he whispered gently…. "Is that your nature?"

"I don't know….If it is, won't I be able to change?"

"Can a fish become a lion?" He smiled sadly. "You will have this nature until you die."

"It can't be true! People change, they improve."

"G-d gave you this nature so that you should constantly work to overcome it. If you were always perfect, always feeling correctly, acting piously, you might feel like the creator of yourself, your own boss. It's weakness that reminds us of G-d, that makes us cry out to him in need. Listen, when you bump into the wall, are you angry at the wall?"

She smiled faintly, shaking her head no.

"No, you can't get angry at the wall. Or the baby. Or me. We're just the messengers. G-d's sending you the message, reminding you of your weakness and also comforting you, telling you that you have the strength to overcome it, to go beyond your nature."

"Doesn't G-d have more important things on his mind than me and my temper?"

"Do you get naches from your baby? From every tiny flicker of his eye, every tiny step forward Do you have more important things to think about? G-d is also a father and mother. He's our creator. He takes pleasure in us, in every tiny step we take to transcend what is base and shameful in our natures."
Standing there in the middle of the bookstore, rooted to the spot, with my mouth hanging open in disbelief, I remember suddenly becoming self-conscious. With shaking hands, in a rush, I started turning pages to see if there was anything more and sure enough, the above scene with the husband and wife was preceded, as it had been in my diary (and my life) — with the young wife's worries about the possibility that she was pregnant again just months after giving birth, even while still nursing; her hopes that her nausea and exhaustion were caused by a stomach virus; her feelings of guilt at not being grateful for such a gift, and her fear of punishment.
The lines that I recognized, from a few different chapters in Growing With My Children, were sometimes similar, sometimes identical. Some details were neatly reversed. Certain positive elements in my account were omitted. In Growing With My Children, for example, an entry dated July 13th, 1986 begins:
Today I was feeling the effects of a stomach virus and couldn't stand the sight or smell of food….If I even thought about cooking, I'd throw up.

July 15, 1986
It's hard for me to write, I'm so tired…

July 21, 1986
I think I may be pregnant.

July 22, 1986
I'm nauseated again this morning. It could be the stomach virus that's going around. I cannot imagine that it cold be on account of pregnancy. The baby is just four months old! It couldn't be. But why else would I have this tiredness, as if I were treading water? And why nausea together with the tiredness?

It could be a virus. One of the women in the neighborhood told me that she and her children had it. I do think it must be that I have the virus.

But if it's not, and I'm pregnant….That tiredness! It's as if you're underwater.
In Sotah, Chapter 13 begins:
Dvorah lay in bed, listening to the baby's insistent cries, unable to move. Her whole body felt like lead. She was so tired, so incredibly, achingly tired….

The baby's cries became more insistent. With tremendous effort she raised her head. A strong wave of nausea enveloped her. She groped to the bathroom, heaving miserably….She had been too nauseated to eat for days now.

A virus, she told herself, giving herself hope. Mrs. Kornbluth upstairs had it. The grocery lady had it. It was going around….

"I can't be pregnant. I just can't," she told herself. You couldn't get pregnant when you were nursing! It was a virus, that's all….
My diary tells how I resolved to go have a pregnancy test, and that I received a "positive" answer by phone that afternoon. In Sotah, the character Dinah resolves to get a pregnancy test, and receives a "negative" answer that afternoon.
I stuck the book clumsily back on the rack. I couldn't do this any longer, searching for more (which the attorney later found), and certainly couldn't bear to buy the book. With pounding heart I rushed home and immediately dialed Ms. Ragen's number. I told her what I had found and she said she didn't know what I was talking about.
This stunned me almost as much as the discovery itself.
I persisted. She continued to deny any relationship between her story and mine.
This went back and forth for I know not how long. I refrained from using the word plagiarism to her face, but finally said that the similarity was so blatant that it simply couldn't be denied; it was self-evident; it was right there on the page, in black and white.
"All right," she told me, "I'll say I was inspired by your story. But you should be happy." She said that if I really wanted that rabbi's message to reach people and help them, I should be glad that because of her book people all around the world would benefit from his words. She said that my audience was very small, while she had an international following.
I was dumbfounded. On the contrary, I told her, my reaction was not one of happiness.
In the end, she said she could do one of two things: she could either delete that scene from future printings, and from the soon-to-be published Hebrew translation, or she could give me credit on the acknowledgements page in future printings. I said that I would think about it and be in touch.
I consulted Rav Nachman Bulman, zt"l, one of the Roshei Yeshiva of Ohr Someach in Jerusalem. Upon comparing the passages in question, he told me that this was obviously a case of plagiarism. He advised me not to associate my book with hers in any way, but rather to take the option of deleting the scene from future printings of Sotah.
Thus began a correspondence with her publisher, Random House, which culminated in a letter from their legal department saying they had consulted with Naomi Ragen, that she had a very different version of our telephone conversation, that she had never agreed to delete any part of her novel, and that she denied any connection between her book and mine. She maintained that any similarity between the two books was due solely to the fact that Judaism is a compendium of many ideas, shared down through history by the Jewish People.
With the legal department's acceptance of a transparent falsehood, I got a glimpse of how daunting a challenge it would be, and financially impossible, to go up against a powerful American corporation the size of Random House. Reading that letter, I gave up. I gradually resigned myself to the fact that the passages in question were not — and would not be — deleted from subsequent re-printings, nor from the new edition of Sotah which was issued a few years later by another publisher.
It was this past February, upon reading in The Jerusalem Post of Michal Tal's lawsuit, that I consulted daas Torah to determine if I should share my experience with her attorney, Gilad Corinaldi. The response was affirmative. Last week, Mr. Corinaldi's staff recognized another episode, from Chapter 15 of Growing With My Children, in Chapters 39, 40 and 41 of Sotah. As in the other portions, there are identical and similar words, phrases and lines, and an extremely similar plot line, as follows:
Having searched for some time for an au pair, a mother of several children (in the diary, I'm the mother; in Sotah, the mother is Joan, an assimilated Jew in New York City) finally hires a young woman (in my book, Sonia, and in Sotah, the character Dina) whose earnest diligence as a housecleaner is entirely satisfactory, but whose criticisms of her employer's lifestyle and child-raising practices bring about a painful period of self-scrutiny on the part of both women. Ultimately, the mother and au pair in both the novel and the diary open each other's eyes, learn important lessons from each other and from the experience, and then part as friends. In Growing With My Children, what the younger woman and I were compelled to learn about ourselves in the course of our rocky relationship serves – in my book as it did in life — as the crescendo and final turning point of the diary. In Ms. Ragen's novel, what the mother and her au pair are compelled to learn about themselves in the course of their rocky relationship serves as the crescendo and final turning point of Sotah.
Here is one example of a parallel passage that they found in this section:
In Growing With My Children, I describe thinking in regard to my au pair: "You were probably raised in a straight jacket, but you're too repressed to even realize it… You don't understand Americans; we don't make it our business to produce perfectly behaved angels…" (pg. 343)
In Sotah, the character Joan says to her au pair: "'You don't understand Americans, Dina….American mothers are not in the business of producing perfectly behaved little angels… You sound like you were raised in a pressure cooker and you're too repressed to even realize it…'" (pg. 348)
A table of more comparisons of the texts from Corinaldi's office is available as a PDF document.
Intellectual property theft inflicts a particular kind of anguish — one to which any writer who experiences it can testify. For me, the experience was exacerbated not only by the fact that autobiographical accounts of my personal life were reproduced without permission in a work of fiction, but that they were used for purposes I find repugnant, differing radically in intention from mine. Events in my life as an Orthodox Jew were used in a work that degrades and condescends to Orthodox Jews. Some lines of my account were reproduced word for word, some were obviously modified to disguise the similarity, and some were embellished (for example, with words such as "base" and "shameful") in such a way that the accounts would conform to the pejorative image of Orthodox Jews which Ms. Ragen's writings promote. Experiences which were in fact life-giving and positive were given a spin whereby Orthodox observance of Judaism is made to look superstitious, narrow, confining, small-minded, backward, repressive, and whereby haredi adherents are often depicted as either hypocritical evildoers (usually male) or melodramatic, helpless victims (usually female) who must break free, valiantly and courageously, from patronizing religious coercion, rabbinical oppression and their own neurotic dependency.
From the outset of this case, including the initial decision as to whether or not to contact Michal Tal's attorney, all major steps have been taken in accordance with daas Torah. The lawsuit was submitted to the av bais din of the bais din Yerushalayim, Rav Dov Levine, and the hearing is scheduled for this Wednesday.
A few weeks ago, the office of Attorney Gilad Corinaldi discovered plagiarism of a third author's work in another novel by Ms. Ragen. The story and its haredi author will be identified shortly in a petition to the court.
[In case you missed the link above, a table of more comparisons of the texts from Corinaldi's office is available as a PDF document.]