Girls Just Wanna Be Frum — Terrible, We Know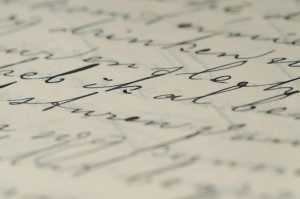 According to the New York Jewish Week, the Modern Orthodox community "may believe that it has made more progress in terms of gender equality than it actually has." What's the problem? "Even the most enlightened [emphasis added] of Israeli yeshivot for American young women," "examples of 'women's progress' in that they are devoted to rigorous Talmud study, as well as other Judaic subjects," has a student body less than interested in Talmud, and even less interested in feminism — indeed, "any practices construed as feminist are considered dangerous."
This impassioned critique emerges, like any number of other, similar essays and speeches decrying the rightward shift in Modern Orthodox youth, from someone on the left fringe of Modern Orthodoxy — in this case, Emily Shapiro Katz. "A graduate of Stern College, Shapiro Katz studied at Midreshet Lindenbaum's Talmud program and later taught at Midreshet Moriah, Machon Gold and several other learning programs for visiting American young women." After marriage, she "returned to the U.S. and is now on the faculty of an adult education program of a large Reform temple in San Francisco."
Now, of course, any number of Orthodox educators participate in non-Orthodox educational programs in order to provide a traditional influence — but Shapiro Katz has this to say about her new post: "I'm a pluralist educator now and I feel liberated." This alone is sufficient reason for anyone dedicated to the preservation of traditional Torah viewpoints to celebrate what she decries. Pluralism, as interpreted in the modern Jewish lexicon, means acceptance of views antithetical to Torah as "equally legitimate."
The fact that she is "posul" (unacceptable as an Orthodox educator) not because she wears pants, but because her views run contrary to a traditional Torah-based outlook, escapes both Shapiro Katz and the reporter — neither, admittedly, coming as a great surprise. A single dissenting view is relegated to paragraphs 18-20 of the 24-paragraph article. Her obvious bias renders her not only posul as an educator, but posul as a witness to what is actually going on in the Modern Orthodox women's seminaries.
What is most alarming about Shapiro Katz's speech is that it was delivered at the JOFA (Jewish Orthodox Feminist Alliance) conference in New York. Were none of the very Orthodox Feminists in attendance aware of, or concerned by, the fact that the speech on "The Year In Israel: Expanding Horizons or Narrowing Scope" was delivered by a woman who preferred to "widen" her scope to include views antithetical to Torah? One cannot but worry that her speech says more about the Torah bonafides of JOFA than it does about the actual nature of a year spent in seminary in Israel.
Several years ago, my friend Rabbi Chaim Frazer observed that the "Women's Tefilah [Prayer] Groups" in his town were frequented by middle-aged women, especially those who had gravitated to observance later in life — and not by their daughters. A feminist view of Orthodoxy is not, in general, a multi-generational phenomenon.
Some of what Shapiro Katz describes is assuredly true — young women today are more interested in learning how to be more observant than learning Talmud. This is not, however, due to some anti-intellectual trend — there is quite enough to study in the realm of Torah, but outside the Gemara, to challenge the greatest of human minds for a lifetime. Rather, young women today are more likely to celebrate their roles in the service of G-d, than to subscribe to the misguided feminist view that whatever is incumbent upon men is by definition superior — and worthy of a young woman's jealousy.