The Failure of Chareidi Advocacy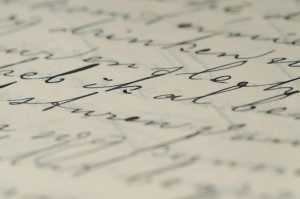 Given the irrational nature of much of the hatred directed at the chareidi community, it would be tempting to say that we bear no part of the responsibility for the state of frayed relations with the rest of Israeli society. Everyone will grant that public relations acumen is not the chareidi community's most outstanding quality, but we prefer to believe that it would make no difference if we were better at presenting ourselves to the broader society.
While it is certainly true that the animus is far deeper than a public relations failure, and would not be cured by the best public relations apparatus in the world, anymore than would Israel's low international image, it is too easy to say that we, as a community, could do nothing to improve the current situation.
Of the many public relations failures of the community none looms larger than the widespread perception that chareidim are indifferent to the fate of their fellow Jews and feel no connection to them. That is precisely how most secular Israelis view the refusal of chareidi community to consider any form of military or national service for yeshiva bochurim.
The dominant perception of the chareidi community is not only wrong, but demonstrably so. And we should be much more active in demonstrating that fact. Chareidim founded many of Israel's largest volunteer organizations, which serve the entire population: Yad Sarah, the country's biggest volunteer organization; Ezer M'Tzion, which maintains, inter alia, the largest Jewish blood registry in the world; Ezra L'Marpeh, a world class medical referral service, directed by Rabbi Avraham Elimelech Firer; Zaka; Chesed v'Zimra, founded by the grandson of Rabbi Yosef Shalom Elyashiv, shlita, which brings a little bit of music and joy to those confined to mental instititutions; and a host of organizations serving childhood cancer patients and their families.
As the late Jerusalem Post columnist Sam Orbaum once wrote, "the charity, social consciousness, good deeds, communal welfare, and human kindness [of the chareidim] may be unparalleled among the communities of this country." He was not just referring to intra-communal chesed. Orbaum' paean was triggered by a group of yeshiva students who hurried to donate blood when they learned of his need and a chareidi health fund clerk who rushed vials of Orbaum's blood after hours to a downtown laboratory to expedite the receipt of vital test results.
Nor is the chareidi involvement confined to chesed activities. Tens of millions of dollars are spent annually on efforts to enrich the Jewish knowledge of Israelis who would describe themselves as secular or traditional. The SHUVU school system serving children from Russian-speaking homes is one example; the Hidabrut television programming is another. There are dozens of organizations reaching out to different segments of the Israeli population: those in pre-army mechinot, university students, young girls and boys likely to find themselves victimized in some way. If there were no feelings of a common bond, there would be no reason to reach out.
SO FAR WE HAVE BEEN DISCUSSING "sins" of omission – the failure to sufficiently publicize information that would create a more favorable image. But there are other instances where we are sending the wrong message. A recent staple of Israeli journalism has been to send crews to Bnei Brak to interview residents on the Tal Law. They have invariably returned with full reels of chareidim expressing their contempt for the army.
That is wrong tactically, and more fundamentally, it is a failure of hakaros hatov. As Rav Hutner points out, few failures in middos are more self-destructive than a failure of hakaros hatov. Perhaps the habit of speaking as if the IDF has nothing to do with Israel's security and chareidi Torah learning would alone suffice derives from a fear that glorifying the IDF will make army service more tempting for yeshiva students.
But if we want the secular population to respect our Torah learning, we must also learn to honor the tremendous mesiras nefesh (sacrifice)of so many young, and not so young Israelis, in defense of the six million Jews living in Israel, and that of parents who send their children into the IDF, only to spend the next three years experiencing a moment of apprehension every time the phone rings.
In truth, it is asking more from the secular population to respect the contribution of our Torah learning to the defense of the state than it is asking us to appreciate the sacrifices made by soldiers on our behalf. The Divine protection that results from limud HaTorah cannot be empirically demonstrated to those who as yet lack belief.
But we know from the Torah itself that an army is also a necessary component of national defense. At the beginning of parashas Mattos, we read three times "a thousand from each Tribe." The Midrash explains the threefold repetition as referring to three different groups of one thousand from each Tribe – one thousand to fight in the battles, one thousand to form the rearguard and guard the supplies, and one thousand to pray. Each group was an indispensable part of a successful Jewish army.
A third aspect of a strategy to change our public image would be to more forcefully separate ourselves from those who resort to violence, and to make clear to the Israeli public why we reject their actions on Torah grounds. The zealots l'mineihem do us a double damage. As Rav Shach said many years ago, any time one elevates any aspect of the Torah above all others, he will inevitably distort the Torah. And we see where the anti-Zionism of the Sikrikim leads them to. They have lost all concern with the image of Torah in the world. And their apparent obliviousness to the impact of their actions reflects a non-Torah belief that they alone can bring Mashiach and Mashiach will come to them alone. They have lost the connection to Klal Yisrael described above, which characterizes much of the chareidi community.
Second, the zealots add to the terror with which the general Israeli society views the growing chareidi population. For they convey the message that there can be no shared public space: Wherever we are the majority, we will seek to impose our norms at every opportunity. If we do not want the general population to view us with fear, and as a consequence act to limit the growth of the chareidi population, we must make clear our rejection of violence and our awareness that there are rules of mutual accommodation, without which a diverse population cannot exist without constant strife.
As we look forward to an uncertain future, our focus must, of course, be on making ourselves worthy of Hashem's continued sustenance to the citadels of Torah – through our limud HaTorah, tefillos, and ma'asim tovim. But, at the same time, we should not lose sight of the practical steps that constitute our hishtadlus.
This article first appeared in Yated Ne'eman.