My Debate With Dennis Prager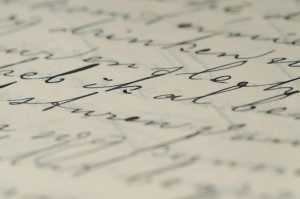 I debated Dennis Prager yesterday – and survived!
The OU was looking for a strong closing session for its West Coast Torah Convention, and there are very few proven draws as strong as Dennis, who lives and broadcasts here in Los Angeles. The two of us have been friends for many, many years, so I was seen as a natural sparring partner.
Of course it was foolish to go up against a consummate debater like Dennis. I agreed to swallow my pride and dignity to help out the OU, and my good friend Rabbi Alan Kalinsky, the OU's West Coast director. I tried to make light of being outranked by describing the encounter as a win-win proposition for me. If I made a few good points, great. If I didn't, Dennis would get the blame, since everything I know about public debate I learned from him.
Nonetheless, I was plenty apprehensive about the encounter. The brochures had assigned a topic so vague – The Future of American Jewry: Innovation or Preservation – that I could not prepare in any way. Dennis would have to lead, and I would respond. Dennis did not disappoint – neither in holding the audience spellbound, nor in providing an opportunity to respond.
For as long as I have known him, Dennis has clearly broadcast his modus operandi. When he speaks to a Reform audience, he criticizes Reform; Conservative audience can expect a critique of Conservatism. Orthodoxy gets the same treatment.
Not all Orthodox communities are comfortable with outsiders offering their suggestions about what they are doing wrong. The OU thought about it, and decided that hearing criticism – taking it to heart if it was accurate, rejecting it if it was not – would be a positive experience, not a negative one. I think it was a wise move, although clearly not appropriate for every audience.
Coming into the debate, my guess was that Dennis would stay away from ideological issues, and primarily focus on one of his pet peeves about Orthodoxy – what he sees as its shirking its responsibility to the rest of humanity. First mistake. While he did take aim at our insularity, he spent more time going after parts of halacha that he took strong exception to. He placed at least equal emphasis on the parts of Orthodoxy that he admired (he grew up Modern Orthodox, and his oldest son David is completely observant and learning in YU), and underscored that he shared with Orthodoxy a belief in the Divinity of the Torah – the single factor he considers to be the most important guarantor of the values he cherishes the most, and that are at the core of American greatness.
He cited example after example of halachic areas he thought problematic. I hesitate to publicize on this blog what are essentially blows at the very heart of our mesorah (tradition). The casual reader may not appreciate it. [For those really interested, you can find a copy of the presentation minus the first minute or so at http://s1.upload.sc/request/de87e9f88d46d4b117829c091b83547c The server will automatically delete the file after one month.]In responding, I had my work cut out for me. I tried to get as much as I could into the time I had, and to match humor with humor. Only the audience can tell whether I succeeded.
Most important was that there was no real need to educate the audience, but simply to defend kavod HaTorah. I don't believe that anyone in the audience was really moved by the specific arguments, because they recognized that those arguments struck at the heart of what halacha tries to accomplish, and they had enough confidence in it to withstanding the attacks. They may not have known how to satisfactorily explain each example, but they knew that the answers were there for the asking. In that sense, I think people walked away with the confidence that they had heard what a respected and intelligent critic had to say, and it didn't sway them.
Dennis did make one point that I feel more comfortable sharing, and that is worthwhile pondering. Owning up to what he saw as certain tensions between mainstream Orthodoxy and Chabad, he nonetheless sang the virtues of the latter. In particular, he contrasted what he saw as different kiruv styles between the communities.
He argued that Chabad was so successful because the greatest motivation for their work was unqualified love for every Jew. Outside of Chabad, he thought, kiruv workers were far more focused on results – more mitzvah performance – than on the person.
Generalizations always fail. There is plenty of ahavas yisrael (love of other Jews) around among successful kiruv workers. Yet the thrust of his argument does seem reasonable to me. I had a similar conversation with my friend Rabbi Dovid Eliezrie of Chabad of Yorba Linda. While I fiercely reject the notion that Chabad pioneered outreach in American or put it on the map, I would resist any attempt to deny their great accomplishment, especially in far-away areas that no one else is interested in serving. I think that it is accurate to say that much of the vocabulary of the non-Chabad kiruv world does derive from other halachic areas, other than ahavas yisrael. Specifically, the mitzvah of kiruv is seen as deriving from the mitzvah of vehashaivosa lo (returning lost property, and a fortiori, a lost soul), or tochacha (rebuke), or teaching Torah. Every kiruv gathering I have attended has emphasized that kiruv workers need to be supersaturated with love of their fellow Jew, but it is not the only theme or halachic source.
Maybe there is some wisdom in Chabad's putting all their kiruv eggs in the basket of ahavas yisrael.