Off the Derech: Are We Retaining Our Youth?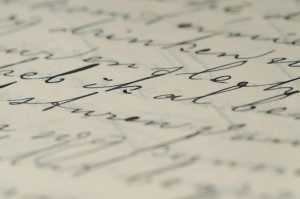 Yesterday, at the end of a post criticizing Yossi Beilin's call for new methods to "enable non-religious non-Jews to become non-religious Jews," I made the following closing remarks:
Like many others, Beilin has forgotten the cardinal rule of customer service known to every business owner: client retention is far less expensive and far more profitable than client acquisition. Your first priority must always be retaining what you have.

And no one in the Jewish community—American or otherwise—is succeeding at retention, save the Orthodox.
I've since received two comments from individuals arguing that the Orthodox are not, in fact, succeeding in this area. We are not retaining our youth, they argue, because so many are at risk or dropping out.
My impression is that as great as the phenomenon of youth going "off the derech" might appear to be, it is being blown out of proportion. Using multiple quasi-random samplings of people and families I know personally, my estimation of the incidence of "going off" in the charedi community remains at under 2% of children. This is far too many, to be certain, but 98% would be considered an outstanding retention rate in any business. We would be proud of a number like that, were not every Jewish neshama (soul) so important, and every affected family not suffering so tremendously.
It is also worth pointing out that a high percentage of ex-Orthodox Jews still marry other Jews. By community standards, most of our so-called "drop-outs" are still "retained." In fact, a great number of them "come back" to whatever degree, once they pass through young adulthood and settle down. The percentage of teens engaging in behavior of which parents wouldn't approve is probably no higher than outside our circles — it's just that in our community, the expected standard of behavior is such that "hanging out" is already in the "unapproved" category, and those not following community standards are much more visible.
Finally, Ezzie's reference to a "very slight offset thanks to baalei tshuva" vastly undercuts, in my opinion, the importance of the BT phenomenon. Similar measures to those used above lead me to believe that Baalei Teshuvah represent perhaps 20% of the adult charedi population in Baltimore.
My suspicion is that while Ezzie may be overreacting to our community's intense reaction to the dropout phenomenon, our numbers are genuinely different as well — he and I are part of two very different Orthodox communities. My understanding is that there are more Modern Orthodox leaving Orthodoxy, although that is by even less formal methods than those I used above.
I propose this to readers (and fellow C-C writers) as a thought experiment, in any case. Take a list of known Orthodox business associates, neighbors in a certain radius, or other measure — what percentage have a family member leaving our community, and what percentage are BTs? What sort of community do you live in — and do you believe that has any bearing on your observed data?