A glass gem instead of a diamond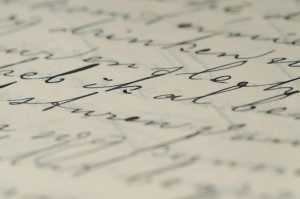 16 bKislev 5767
"After the prince lost the first two diamonds that the king gave him, the king gave him a beautifully cut glass gem for the prince's ring."
That is the parable used by Rav Zvi Zeltzer, principal of the Beer Sheva Beit Yaakov school, to explain in the 1970s one way haredim relate to the state of Israel. Many of the then-religious-Zionist-American olim who immigrated to Beer Sheva 3 decades ago sent their daughters to the haredi Beit Yaakov because at that time it was the best alternative. Some parents worried about what would happen on Yom Atzmaut (nothing happened, neither for nor against), what would transpire when their girls would go to the Bnai Akiva clubhouse which happened to be on the street where the principal lived (nothing happened).
In those days I had been blissfully unaware of the hashkafic divisions in philosophic outlook among the Orthodox, one advantage of coming from a non-observant home. After several decades I find these differences fascinating and important, reflecting a healthy passionate intensity.
I discussed some of these issues in a Jerusalem Post interview with Prof.Yakov Rabkin, author of the recently published The Threat from Within: A Century of Jewish Opposition to Zionism.
My oped interview was published Wednesday 15 bKislev (Dec.6) in the Jerusalem Post, and so far there are 42 talkbacks. I spent part of "Kaf-Tet beNovember" rereading Rabkin's book. What is special about the date Nov.29?………..
….On Kaf-Tet (29) in November 1947 the UN took a major step in creating the State of Israel and voted on the partition plan.
Full disclosure: Yakov Rabkin is a friend of our family. We met him when he was on Sabbatical in Jerusalem where his children were dispersed among the different Orthodox options – from haredi heder to Beit Yakov to national religious high school ("hanoch hanaar al pi darko", he explained. The school should fit the temperament of each child.) I mention this to indicate that Rabkin is a religious Jew who cares deeply about Israel and is familiar with many different Orthodox hashkafot. He is also interviewed by Haaretz this week in Rosner's domain.
Where I think Yakov errs in his book is in the choice of title – A Threat from Within. Why are the non-Zionists, or even the anti-Zionists a threat?
I also think he makes a mistake in his emphasis on the extreme anti-Zionist groups. I think that is an injustice to what I termed in my article the quietistic, wait-and-see attitude of the garden variety non-Zionist (ultra-Orthodox Jews who are agnostic Zionists).
I find myself often having to explain the non-Zionist position. Rabkin has one sentence in the book that is a succinct summary of that weltanschauung
:"Pious Jews were quick to take a stand against Zionism for one simple reason: Most of them saw in it a catalyst for the deliberate rejection of Judaism."
I would be happy if others could suggest a one paragraph or one sentence description of the spectrum of haredi attitudes towards the State that is fair, objective, and non-pejorative.