Playing Fair – A Bipartisan Critique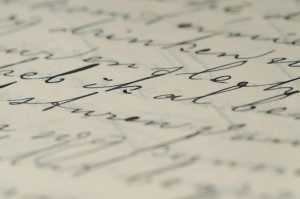 Yesterday, an article and comment here both contained what I consider unfair remarks. This leads me to suspect that they were delivered for partisan gain rather than enlightenment, and I think a further analysis is warranted.
In Jonathan Rosenblum's post, he quotes extensively from Lanny Davis, who in turn quotes from a series of blogs in an attempt to prove that the Left in this country has gone anti-Semitic. His examples, however, are not good ones. As this post demonstrates, the quotation from Daily Kos was taken badly out of context — it was a sarcastic response to another comment, which was roundly condemned as "troll rated." Similarly, the comment buried in the Huffington Post really isn't picking on Lieberman for being Jewish, but for being religious. It begins with "Good men, Daniel Webster and Faust would attest, sell their souls to the Devil. Is selling your soul to a god any worse?" — and later adds a swipe at the President: "George Bush thinks he is doing God's work. Well, so do others." As for the third blog mentioned, I was unable to find any comment on MoveOn.org containing both "Jewish" and "greedy."
Note that I am not saying the Democratic party is clean in this regard. The Cynthia McKinneys seem more popular today than the David Dukes, and far more dangerous. But we do have them on both sides, and blog comments provide a convenient way for anti-Semites and others to promote repugnant views while remaining anonymous. I don't doubt that a similar survey of right-wing blogs would also unearth a number of disturbing comments. [UPDATE: See a far better analysis of the Left-Right divide by Jeff Ballabon, a past contributor to Cross-Currents, on Jewish World Review.]
But not to be outdone, "Reb Yid" comments to Rabbi Rosenblum's post: "Which party's candidate for the Virginia Senate seat has made 'macaca' into a household name and cast aspersions upon a reporter who suggested (correctly) that his mother was, in fact, Jewish?" He is, of course, referring to George Allen, a Republican Senator — but has it exactly backwards, because it is his Democratic opponent, James Webb, who has turned 'macaca' into a household word. There is no evidence that Allen had any idea that 'macaca' happens to be a racial slur in French, when he pointed to the dark-skinned Webb staffer tasked with following Allen around with a video camera, and called him one of a number of nicknames his own staff had developed for their stalker with his mohawk-style haircut. Allen rightly claimed that a reporter should not be asking pointed questions about his religious heritage — especially when his mother insisted that her Jewish lineage be kept secret. He badly fumbled his response in both cases, and will likely lose today as a result, but I no more believe that Allen intended a racial slur than I believe the poster to Daily Kos was the anti-Semite Davis painted him to be.