The El Al Boycott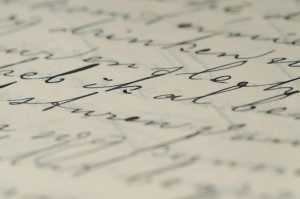 If the morning's news is to be believed, the threatened chareidi boycott of El Al for 18 flights last Shabbos will result in El Al entering into a legally enforceable agreement to never again violate Shabbos iin the same fashion. Whatever one thinks of the boycott, that surely is a remarkable testament to the growing economic power of the chareidi community, as well as to the community's discipline on issues of prime importance to its leading rabbinic authorities. Yesterday I interviewed Michal Solomon, office manager of MBD Travel in Jerusalem, and she confirmed reports of 80% cancellation of reservations of chareidi clients with El Al, despite the steep cancellation fees (up to $1700) imposed in some instances. Can anyone imagine that a privately organized economic boycott could have achieved the same results 20 years ago? At that time, the only recourse for those seeking to end Shabbos flights was political pressure within the governing government coalition.
Economic boycotts can be a blunt instrument and should certainly not be trotted out every Monday and Thursday, especially when there is not currently any competitor that comes close to El Al in its efforts to be "chareidi-friendly." Nevertheless, Shabbos flights are far from the only subject that bear discussion between El Al and its religious clientele. The OU website, for instance, notes that OU takes no responsibility for any food served, including the ubiquitous bagels, that is not double-wrapped and sealed. That is because El Al has steadfastly refused to ban crew members from using its microwaves to heat up any food they want. And just today, the papers reported that passengers were served non-kosher sandwiches an El Al flight between Budapest and Israel last week. And a similar incident was reported on a flight from Moscow, even though kosher meals could have been purchased by El Al in Moscow.
My own "frequent flyer" wish list for discussion with El Al would include provision in the cabin schedule of times for davening in order to avoid the frequent tension between religious passengers and their fellow passengers and the crew. (I prefer to daven alone at my seat, following the opinion of a number of prominent rabbonim, but this year I'm in aveilus.) There are websites today that can provide the time for davening on virtually any flight, and these could certainly be coordinated in advance with the need to serve meals and duty free. Wouldn't it be nice to get on an El Al flight or that of any other carrier that wants to compete for religious customers, and be told at the outset that such and such time has been set aside for Shachris?