Horror, Sadness and Concern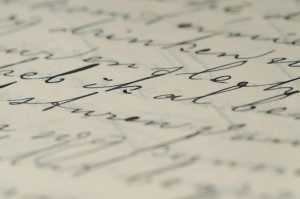 by Rabbi Moshe Hauer
Jerusalem has been roiling over the gay pride parade that had been scheduled for today – November 10th – with serious fears of violent clashes between parade participants and fervently Orthodox Jews. Like many of you, I have been reading and hearing about this planned event for months, and I have been filled with horror, sadness and concern.
I am horrified that the Holy City of Jerusalem, G-d's home on this earth, should be the site chosen for a celebration of profound sexual immorality. This horror echoes the feelings of those who witnessed the vicious Titus, who, upon gaining access to the Second Temple that he was about to destroy, took a prostitute with him into the Holy of Holies to perform with her a sinful act over an open Torah scroll (TB Gittin 56b). Who can bear to see such a calculated affront to holiness and not be horrified?! Who can allow this travesty to pass without protest?!
But I am saddened when I recall the words of R. Chayim of Volozhin (Nefesh HaChayim 1:4), who explained that these horrors never occur in a vacuum. Indeed an actively sacred Holy of Holies would never be vulnerable to such an affront. This could not happen were it not for the fact that the location's holiness was already compromised. And that original compromise came not from Titus and his raucous hordes, but from us, the Jewish keepers of Jerusalem and its Temple, and our less than pure hearts. Were we to invest our hearts with true purity, our holy structures and cities would reflect that sanctity and indeed be impenetrable by such assaults.
I am horrified by anarchic Orthodox Jewish violence, even under such circumstances and with such open provocation. While our rabbinical leadership decries and forbids the violent component of these protests, Orthodox-attired hooligans continue to use the opportunity to misrepresent Torah and its values. The "Israel in whom I (G-d) take pride" (Isaiah 49:3), is the Israel whose interactions are characterized by pleasantness, honesty, kindness and responsibility (TB Yoma 86a). And in a world where fervent religiosity has become so closely identified with anarchy and violence, the acts of these hooligans perpetuate this gross caricature of what it means to fervently live the life of Torah.
But I am saddened because I realize that this too does not arise in a vacuum. That in a community where the values of pleasantness, honesty, kindness and responsibility are front and center, declared and practiced as the sine qua non of religious life, there remains no room for such gross misrepresentation of our faith. Instead, too much of our behavior is neither respected nor beloved. A very recent survey by the Gesher Foundation in Israel – an Orthodox group dedicated to bridge-building amongst Jews in Israel – found that the most disliked group in Israel were the fervently Orthodox. This horrible statistic should move each of us to action, as it cannot be written off as "their issue and not ours". Evidently we are not living the lives of pleasantness that inspire real respect and admiration. We have left room for the acts of Orthodox-attired hooligans to come to effectively misrepresent our norms, Heaven forbid.
And I am concerned. I am concerned because provocations elicit strong and un-nuanced responses. In the heat of this battle, there will be those who will appropriately express rage and disdain against the exhibitionist celebrants of sexual deviance. But there will be comments and statements that will extend to deride the homosexual nature itself. And I am concerned for the pain that these comments and cries will cause to some of the greatest heroes of the Torah-observant world, the frum (observant) homosexuals. The frum homosexual lives with a homosexual nature, where he or she has no interest in a member of the opposite sex. Yet this individual is valiantly committed to not acting upon this nature, and steadfastly – though not easily – refuses to become an active homosexual.
Although I cannot hazard a guess as to precisely how many, there are a number of such Jews in our community. Their life of commitment to Torah law comes with profound sacrifice, as they are forced to face life with their most basic drive unmet. Their struggle is constant, and can hardly be comprehended by those who do not face that struggle. Their struggle is lonely, as their nature is something they are not able to easily share. And their struggle is often misunderstood by those who would easily categorize someone with such a nature as immoral or uncontrolled. We often misunderstand the sources of this nature, sometimes apparently genetic, and many, many other times caused by trauma, most typically child sexual abuse. This lack of understanding makes their struggle that much deeper, and intensifies their sense of alienation from their community.
A number of years ago Harav Aharon Feldman, current Rosh Hayeshiva (Dean) of the Ner Israel Rabbinical College, published in the Jewish Action magazine a remarkable letter to a homosexual Baal Teshuva. In this letter he wrote:
"Judaism looks negatively at homosexual activity, but not at the homosexual nature. Whatever the source of this nature, whether it is genetic or acquired (the Torah does not express any view on the matter), is immaterial. This nature in no way diminishes or affects the Jewishness of a homosexual. He is as beloved in God's eyes as any other Jew, and is as responsible as any Jew in all the Mitzvos. He is obligated to achieve life's goals by directing his life towards spiritual growth, sanctity and perfection of his character — no less than is any other Jew. He will merit the same share in the world to come which every Jew merits, minimally by being the descendant of Avraham Avinu and maximally by totally devoting his life towards the service of God."
I have had the opportunity to work with several frum Jews with homosexual nature. I have never encountered individual Jews who are as dedicated to sanctity. Their lives are a daily expression of Mesiras Nefesh (self-sacrifice) of the highest form. I admire them greatly. And I am concerned for the pain and alienation that they inevitably feel in these tumultuous days. May Hashem grant them continued strength.
Rambam (Yesodei HaTorah 4:10-11) teaches that there are different types of Chillul Hashem (Desecration of G-d's Name), and Kiddush Hashem (Sanctification of G-d's Name):
"One who consciously, and voluntarily engages in forbidden behavior in a manner which is derisive and spiteful has desecrated G-d's Name." Today's exhibitionist celebration of immorality – whether on the Jerusalem streets or in its stadium – certainly qualifies as a tragic and epic desecration of G-d's Name.
"When a person known to be committed to Torah and piety does things that people disrespect, even if those things are not actual transgressions, he has desecrated G-d's Name." The anticipated and actual anarchic violence of those seen as committed to Torah and piety certainly qualifies as a tragic and epic desecration of G-d's Name.
"One who turns away from sin … for no reason in this world – neither out of fright or fear, nor because of a desire for honor – but only because of the Creator, as Yosef held himself back from his master's wife, he has sanctified G-d's Name." Rambam's example is fascinating. After all, while Yosef indeed held himself back from Potifar's wife, only she knew that. To the world, he was a disgraced Hebrew slave who was convicted of immorally taking advantage of her. Nevertheless, his private and unknown restraint, his exercise of self-control that had only one source – profound respect for G-d's word – became the quintessential Kiddush Hashem.
I wonder if what is keeping our world going – despite the many public and shameful expressions of Chillul Hashem – is the quiet and private spiritual heroism, the hidden Kiddush Hashem accomplished by the quiet and private heroes in our midst. May Hashem indeed grant them continued strength.
Rabbi Hauer is Rav of Bnai Jacob Shaarei Zion Congregation, Baltimore, MD