Why the World Still Needs the Jews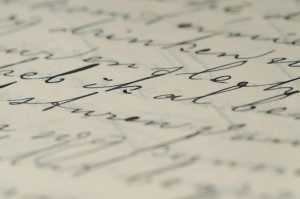 If you understand the mission of the Jewish people to include contributing some truths to the nations of the world, the latest Harris poll is a mix of good news and bad news. While the vast majority of Americans believe in G-d, the way they understand Him is somewhat quirky, to say the least. Jews come in a bit less quirky than the others.
Seven percent of Jews believe that G-d is female, while fewer than one percent of the rest of Americans do. Since the entire idea of gender in relationship to G-d is a primitive absurdity, Jews seem to be a bit behind there. Actually, that is not the case, because the alternative is not any better. Too many men (34%) and women (39%) think that G-d is male; 10% think G-d is both male and female; 17% haven't figured out what they believe. Only 37% believe that G-d is neither, which according to latest authoritative Jewish sources is the way G-d himself weighs in on the issue.
G-d's form is equally problematic. Nine percent said God appeared "like a human with a face, body, arms, legs, eyes," though only 1% of Jews bought into this. (Surely this is a sign that Jews picked up some small amount of enlightenment in Sunday School.) Many – 41% — were comfortable with a G-d Who is a "spirit or power that can take on human form, but is not inherently human." A majority of born-Again Christians- 60 percent agreed with this. At the other end, 49% of Jews said that G-d is "a spirit or power that does not take human form."
G-d's control of human events, and the certainty of His existence, came in for some equally ambiguous results.
My own experience, especially with people of religious faith, runs along the same lines. The one conversation that I both yearn to have at the right time with Christian friends – and dread being pushed into before that time – concerns the ultimate reason for the Jewish rejection of Jesus. Most Christians I have met figured that it was something historical about the life of Jesus himself. They are usually surprised when I explain that the (standard version of the) Jewish idea of the absolute Oneness of G-d precludes the possibility of G-d ever taking human form. With some exceptions, most people with whom I have had the conversation had not previously considered the idea that human form – any form – is inherently limiting. A perfect G-d does not, cannot, have any boundaries or limitations. G-d can create an apparition, but He cannot "become" something less than He is. Becoming flesh means becoming undivine. Judaism will brook no compromise on that.
For aficionados of the Ramchal like myself, the results of the poll may seem a bit bleak. Daas Tevunos (in his Sod HaYichud) asserts that human civilization can be reduced to a single theme: clarifying the absolute Unity of G-d. All phenomena in a universe that seems to the untrained eye a potpourri of random and decidedly opposing forces, must come to be understood as flowing from a single Source. The final sticking point is evil itself, the very opposite of G-d, and the traditional bane to belief in the all-good G-d of Judaism. Belief in the Oneness of G-d will ultimately become so clear, that even the existence of evil will no longer be seen as contradictory. To get to this final triumph, people need to acquire a more sophisticated understand of Divinity. The first step, it would seem, is to know what He isn't.
According to this latest poll, it looks like Jews may have to be around somewhat longer.
[Thanks to Dr. Harold Brackman for the tip.]