Parades and Principles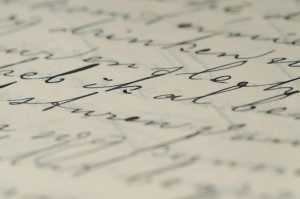 In the end, it wasn't threatened violence from any haredi hotheads that did in the planned "gay pride" parade scheduled for the streets of Jerusalem, but an IDF strike in Gaza that brought about the deaths of 20 Palestinians and subsequent threats of retaliatory terror attacks against Israelis and Americans.
Fear of violence, though — of any sort — should not have been the impetus for the parade's cancellation. What should have made such an event unthinkable in the first place, and should do so in the future, is something stark and simple: respect — for Jerusalem, for her residents and, ultimately, for Judaism.
The word "parade" conjures images of music and festivity, gaudily bedecked marchers and perhaps an elephant or tiger or two. And indeed, in venues like San Francisco, "gay pride" parades have been exhibitions of exhibitionists, processions that featured, if not actual animals, people clearly in touch with their inner beasts.
But organizers of the ill-fated Jerusalem parade — originally part of "Jerusalem WorldPride 2006," an international call to homosexuals to descend upon the holy city "in a massive demonstration of LGBT dignity, pride and boundary-crossing celebration" — insisted that their event would be no such spectacle of bad taste. It would be, rather, a civil and principled attempt to advance the legitimacy of a homosexual lifestyle through changes to the traditional conception of the family.
To some of us, including a majority of Jerusalem's residents, that "principled" social agenda is considerably more objectionable than any bacchanalian display. Crassness and craziness, after all, are laughed (or gasped) at and soon forgotten. Social revolution, though, by its very definition, aims to effect societal change.
There are societies, of course, for better or worse, that welcome such change, and there are Israelis with similar feelings as well. But Israel also has many citizens, particularly in Jerusalem, who consider the radical redefinition of moral behavior and the concept of family to be a deliberate affront to their deepest convictions.
Israel has hardly adopted the Torah's laws as her own, as is readily evident from a visit to any of a number of neighborhoods or night spots in Tel Aviv (or even, sadly, in Jerusalem). Nor is there any religious effort afoot to pry into fellow citizens' private lives. But the Torah is very clear about what sort of personal intimate relationships are proper and what sorts are not. And all but a small proportion of the Israeli citizenship endorse the idea that the Jewish state owes a certain respect to the Jewish religious heritage.
Yes, in a free society, any group can promote any cause, no matter how ill-conceived or offensive it may be to others. But bounds, including limits to free speech and demonstration, exist even in the freest of societies. Is it really an unthinkable curb on legitimate self-expression for the authorities and judiciary of a self-described Jewish state to prevent an intentional affront to dedicated and faithful Jews — not to mention to the Jewish religious tradition?
The threats of violence against the would-be marchers that reportedly appeared in anonymous pamphlets and posters in Jerusalem are indefensible. But such ugliness — whatever its source might in fact have been — should not obscure the actual issue: Are the Jewish religion and the sensibilities of tens of thousands of Jerusalem's residents deserving of respect? Or is all that trumped, even in the Holy Land's Holiest City, by the social agenda of radical activists?
Over the course of history, Jews lived their lives — and all too often died their deaths — in dedication to the Jewish faith. Does that faith not deserve, at very least, the respect of the Jewish State?