Teaching Responsibility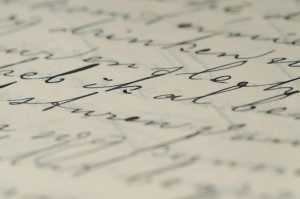 Oscar Hammerstein applied the words differently in South Pacific in 1949, but they ring true today. "You've got to be carefully taught," for the most part, to take responsibility for the general community. Reflecting back on a wonderful month of experiences, I am left with one bitter realization. We are not doing enough to teach our children about the need to work for the klal, to move in to a problem and take the initiative to find solutions.
Some people are somehow disposed towards it, and will take leadership roles without much prodding. They are born with – or develop – personalities that demand of themselves that they devote themselves to a cause. Most people need to experience the joys of contributing to the general good before they can become contributors.
I lost little time after graduating college to apply, successfully, to PhD programs. My rebbi and Rosh Yeshiva, Rav Henoch Leibowitz zt"l, had different ideas. He pushed everyone in his yeshiva to devote themselves to harbotzas haTorah – to disseminating Torah as far as it would reach. I had escaped the message. He said nothing. One day, however, I asked permission to leave the yeshiva for a few days. (The yeshiva was extremely regulated, and its students tended to obey the complex rules and regulations.) I had become close with Joel Paul, who today heads the most important Jewish executive search company. Back then, he worked in Youth Bureau of Yeshiva University. We would spar in shul about his programs. Coming from a more yeshivish background, I insisted that too much of what he was doing was halachically dicey. He invited me to see for myself by joining a week-long kiruv event as an advisor. I told him I would, if I could get permission to leave yeshiva. I never expected that it would be granted.
The Rosh Yeshiva readily agreed, offering no reason. It started me on many years working with YU Youth Bureau (as about the only non-YU staff member) and NCSY. Those years put me firmly on a path of teaching and communal involvement. Years later, the Rosh Yeshiva told me that he allowed my furlough because he figured that if I would experience first-hand the exhilaration of making a meaningful contribution to others by teaching Torah, I would be hooked for life.
He was right. The other twists and turns of my life all flow from there.
Looking back at the Kids of Courage event in Orlando , I cannot help feel frustrated that this kind of experience is closed off to so many of the best and brightest of our young people. Yeshiva life has become more restrictive than it was in my day – for reasons I fully understand. It was certainly not the rule in my day that yeshiva bochrim who were serious about their learning would take off willy-nilly for different chesed opportunities. But it was not so uncommon to find many exceptions. At one point, an entire region of NCSY was colloquially called "Ner Israel Region." I remember one talented NCSY advisor – now a Rosh Kollel – who regularly commuted to events from Lakewood. I hope I am wrong, but I simply don't run into bochrim from the best yeshivos who have any opportunity to try their hand at a variety of experiences (with perhaps the exception of summer SEED programs) which can teach them about taking responsibility for the general community through hands-on participation. (Chabad, of course, is the exception. While still in yeshiva, bochrim are encouraged to participate in diverse forms of serving the general community. We are all aware of how this pays off later.)
I spent last Shabbos at Young Israel of Pittsburgh, as the scholar-in-residence focusing on Maharal. (I do not recall another SIR position in which I was told to forego all the usual lighter/political/entertainment/relationship topics and stick to pure content. It is a real credit to the shul and its moreh d'asra, Rav Shimon Silver, that they broke the rules and opted for undiluted Torah.) As always, I met delightful people, including in this case the two Roshei Kollel. One of them is a grandson of Rav Moshe Sherer z"l, and his legacy became a topic of discussion – but not before I asked whether this was permissible on Shabbos.
"Why not?" he asked. I responded that thinking back to his grandfather was downright painful for me, because the world in which he resided seems today incapable of producing anyone with anything approaching the same skill set. Again, I hope readers will prove me wrong, but I haven't met those who can appreciate people from diverse backgrounds – Jewish and non-Jewish – and maintain caring relationships with them. I explained that, from where I sit, the job of shtadlanus has become far more complex – and far more necessary – than it was twenty years ago. To operate effectively on behalf of Jewish interests today, you need to be establish your credentials not only in the halls of local government, but with international leaders, with media, and with opinion makers. We need a small army of Moshe Sherers, and I haven't seen many in the making.
Here is a small example of how Rav Moshe Sherer warmed up to people operating away from his home court. I found this at home, in my files. In a letter to Senator Joe Lieberman in 1995, he urged him whimsically not to commit all his campaign funds to a Senate race, but to keep in mind a bid to become the country's first Jewish Vice President. This was five years before his actual candidacy for the position. He goes on to write:
My heart is filled with pride at the statements you have been making in recent days concerning Bosnia, and the manner in which you are portraying genuine Jewish mercy. Although the Bosnian Muslims have a sad record as to how they behaved towards the Jews in their communities during the Holocaust years, we nevertheless have to let the rest of the world see how one of the basic tenets of our faith is compassion, a commodity in very short supply in the world.
Moshe Sherer was not born with this vision, with this nuance and sensitivity, with this command of word choice and diction. He received guidance from rabbeim, especially Rav Ruderman zt"l. Who can guide young people today to think, react, and write like this?
We have no shortage of people in our ranks who "take up the burden of their fellow." We have many more who would be willing, had it become part of their lives at an earlier stage. I don't know how to strike a balance between the requirements of hasmodoh and the requirement to become a fuller person. (Navaradok was not for slouches. Didn't bochrim there nonetheless spend time every week on practical chesed and self-effacement projects?) I do know that in community life, we are not reaping all the riches we possess. Rav Simcha Zisel of Kelm wrote: "If a person wishes to merit [a favorable] judgment, it is incumbent upon him to become associated with the klal. The many should become dependent upon him, whether he concerns himself for their spiritual or their physical needs. He should not live life for himself."
May we all merit a favorable judgment in the coming Days of Judgment.