Shop 'till You Drop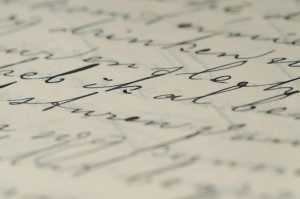 How would you explain the Shabbat laws in Israel to a group of visiting mid-career journalists, Jewish and non-Jewish Americans? Led by University of Southern California Professor Diane Winston, nine mid-career journalists will be writing daily pieces and posting to a variety of outlets, including The Washington Post, Huffington Post, Politics.com, NPR, The Los Angeles Times and religious dispatches. This is a return visit to Israel on the theme "Religion, Ethnicity and Coexistence." I was asked to explain what the organizers have termed the "Secular v. Religious: Sabbath Wars" on Sunday evening Mar. 13 (7 Adar II). I will suggest that the journalists refer to this cross-currents blog to read the discussion that, hopefully, will ensue below.
In Israel there is legislation to ensure observance of the Jewish Sabbath (almost no buses run, stores are supposed to be closed,etc.). Some are against or simply ignore these laws. The journalists will meet with individuals from both sides to understand the complexities of the Sabbath Wars. I am to speak opposite Anat Hoffman (of the Reform Israel Religious Action Committee)
My question to readers of this post is how best to approach the debate? Here are some avenues I am exploring.
1) I wrote on this subject on July 19,2007 on the cross-currents blog, in a posting titled "Harry Potter and Shabbos" to which there were 20 comments.
2) I could emphasize the spiritual importance of Shabbat, describe the family unity; celebrate freedom from TV, cell phone tyranny; explain the Sabbath as a covenant with G-d.
3) I plan to show a video of Livia Bitton-Jackson, a Holocaust survivor, my neighbor,telling about how she and other women took great risks in the camps during the Shoah, in order to light Sabbath candles and minimize working on Shabbat.
4) I thought to make a "modest" tongue-in-cheek proposal – to forbid Sabbath observance in Israel to all but a small group of religious people who request special permission to observe it. For background see the article The Sabbath Observing Gentile: Halakhic, Hashkafic and Liturgical Perspectives' by Elchanan Adler; Tradition: A Journal of Orthodox Jewish Thought. There he analyzes the puzzling statement (Talmud Sanhedrin 58b), Goy Sheshavat Hayyav Misa
5) I could emphasize the socio-economic dimension. A religious person is hard pressed to find a job in restaurants, gas stations, and other places where they insist you work on Shabbat.
6) A secular Israeli thinker, Dr. Zvi Zameret, has lamented in the Jerusalem Post the slow disappearing of public Sabbath, due to Shabbat shopping. (See article 20 titled "Save the Sabbath"). He wrote:
"Sabbath has been completely undermined in this country … 18% of employees in Israel – 324,000 people – work on Shabbat. 16% of those who work on Shabbat – 60,000 people – work seven days a week, with no day of rest. People who work on Shabbat work 50 hours a week (compared to an average of 39 in the rest of the economy). A little over 20% of those who work on Shabbat are new immigrants. … Some 600,000 Israelis shop every Shabbat… TRAGICALLY, IN front of our eyes the Jewish people, who gave the Sabbath to humanity, is gradually renouncing it. .. If in ancient times the Sabbath was one of the basic rights of every slave – and even every animal – today there is an emerging class of Shabbat slaves, with no rights, whose job is to serve their Shabbat masters (over half a million Israelis who shop on Shabbat)."
Which of these approaches (or others) would be best to use in the upcoming discussion?