Taking Responsibility For Lebanon – By Whom?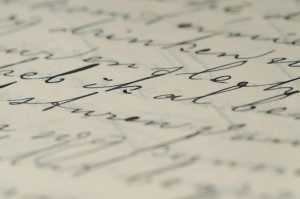 Whether or not Israel actually lost the war, the recent Israel/Lebanon war surely resulted in a less than preferred outcome for the Jewish people. Young Jewish souls were lost. Soldiers remain kidnapped. Property was devastated, and families were severely disrupted with communities forced into bomb shelters or compelled to evacuate their towns. Deep residual emotional scars abound.
The less informed have commenced the predictable banter of demands for resignations and admissions of culpability. Those identified as responsible include a parade of politicians and military leaders. The results of war allegedly reflect the failed efforts and judgments of these individuals. But other observers, particularly the more spiritually advanced, understand otherwise.
Since the inception of the modern Israeli state, a significant segement of Orthodox Jewry has understood the Torah learning of Torah scholars as dictating fate on the battlefield. After each Israeli military victory, the learned have rejected the military bravado of the secular Israeli. It is not the bravery or strategic prowess of the Israeli soldier or commander that facilitated victory – it is rather pious Torah study and behavior, taking place behind the scenes, that guides our fate. The prayers and religious behavior of the righteous have facilitated the victories. This view influences attitudes, but also dictates significant life choices.
One can only imagine the emotional anguish currently being experienced by Torah community leadership for the massive suffering of recent weeks. Alas, to those leaders who are actually responsible for how G-d treats his people, the option of resignation is unavailable, and sidestepping responsibility unimaginable.
In the yeshiva in which I studied many years ago, a young student was killed in a tragic automobile accident. Several days after the accident, a friend of the departed student approached the head of the yeshiva pleading for the Rosh Yeshiva to advise the victim's friends on how to respond, for surely there is a dimension of collective responsibilty when tragedy affects one of a social group. The Rosh Yeshiva, with tear filled eyes of sadness, responded with surprise. The Rosh Yeshiva explained that it is not the burden of the peers to bear responsibility for the tragedy, but rather tragedy results from the failure of the leadership. "It is I," lamented the Rosh Yeshiva, "who must carry the burden and investigate my deeds."
As the contemplative month of Elul begins, and as rapidly approach the judgments of Rosh Hashannah and Yom Kippur, those upon whose shoulders rest the fate of the Israeli future struggle with their burden. And we simple individuals, whose role is of lesser significance, and whose actions have barely a noticeable consequence, must surely also carry our share of the burden.