The Presidency of Yeshiva University: The Harder Questions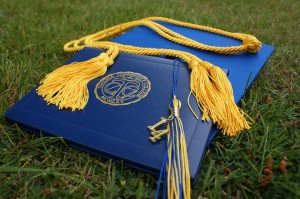 Rabbi Michael J. Broyde
And the race is on: already, before a search committee is formed, everyone is discussing who should be the next President of Yeshiva University. Lists and attributes abound, but these discussions are missing a much more important element – the job description and role of the president of Yeshiva University.
Four major issues, I think, need to be well thought out before anyone can be considered for the job of the president of Yeshiva University.
First and most importantly: is the leadership of YU a joint model of a Rosh Yeshiva and a President (as it was from 1928 to about 1980) or a president who is also the Rosh Yeshiva (about 1980 to 2003) or just a President with a nominal or non-existent Rosh Yeshiva (the present)? Not only has Yeshiva University had only a few presidents, but these presidents have functioned with very different models. Rabbi Revel was the President and Rosh Yeshiva when there was no college (prior to 1928), but from 1928 to Rabbi Joseph B. Soloveitchik's retirement, there were two people heading the institution on many levels: both a Rosh Yeshiva and President, each with different roles, but many key decisions were jointly made. When the Rav retired, Rabbi Lamm assumed both roles and when Rabbi Lamm retired, the job of Rosh Yeshiva was not filled.
If the leadership model is to have both a president and a rosh yeshiva, then much more thought needs to go into selecting both people and maybe even both need to be selected jointly. The candidate for president, as a co-head with the rosh yeshiva, would have a different skill set than just one person who is expected to fill both roles. If Yeshiva University is looking for just one rare person – a University President who can be a Rosh Yeshiva, or a Rosh Yeshiva who can be a University President – then a different profile is needed.
If Yeshiva University is looking for a president with no intent to fill the Rosh Yeshiva position, then much more structural thought needs to be placed into how rabbinic authority is allocated at YU, both formal and informal. The decision not to address that issue will hamper the non-Rosh Yeshiva President in perpetuity and would be unwise. An Orthodox Jewish institution needs formal lines of authority to function, and while it is possible to construct such institutions without a single rosh yeshiva, structured authority needs to be created to avoid confrontation, confusion and complexity.
Secondly, for decades, the president of Yeshiva University ran a huge institution with a billion dollar budget: a medical school, some hospitals and much complexity: legal, social and cultural. This is not true anymore. Besides Cardozo Law School, (which is functionally independent), Yeshiva University is now back to the model of many small colleges or even larger yeshivot: a smallish college (more than 2,000 students), a few small graduate schools (no more than 2,000 students in total) and a rabbinical program of about 300 students. Furthermore, almost no divisions of the University (again, other than the law school) are essentially secular: Azrieli, Wurzweiler, Ferkauf, Revel and the high schools are all institutions now that mostly serve the Jewish community.
In sum, Yeshiva University is now a much smaller institution than it was decades ago, with many different challenges .What skills are needed to run such Yeshiva which is a University? Candidates who lack the skills to run a billion dollar a year yeshiva which is a university might be excellent at running an institution smaller than Lakewood yeshiva now.
Thirdly, Orthodoxy has changed dramatically since 1980. There is much competition within the community for Orthodox friendly college programs, from Maryland to Ner Israel, with Touro in-between. What is the market YU seeks to serve and how should they serve it? What are the skills the leadership of YU needs to have to compete in this market? How should YU be structured in this competitive environment? Which administrative positions are important leadership roles and which are intellectual roles or fundraising roles or Rabbinic roles Is the President of YU essentially now just an administrator of a small liberal arts college, devoid of its historical role as a leader of Modern Orthodoxy? And maybe that is a good thing. But, whatever the answer is, it changes what type of candidate YU ought to be looking for.
Finally, of course, this is an excellent opportunity to ask a really hard question: can the Orthodoxy that sends their children to college really afford two institutions that are fairly similar? Should YU and Touro merge to create a single larger institution? Or to put this differently, should the very talented Dr. Alan Kadish be the next president of YU and the very learned Rabbi Yonason Sacks be the next Rosh Yeshiva?
This is an opportunity to explore many roads and paths that will change Orthodoxy for the next decades and Yeshiva University would be well served reflecting on the road ahead and the path it wants to take and only then on the people who can lead it.
Rabbi Michael Broyde is a proud alumnus of Yeshiva University (MTA '82, YC '84, RIETS (Yoreh '88 and Yadin '92) and is a professor of law at Emory University.