A Topsy-Turvy World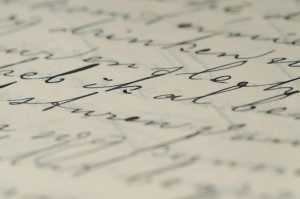 Just a handful of years ago, a number of orthodoxies were taken for granted by many. Global anti-Semitism (outside of the Arab world) was on the decline. Given events of the Holocaust, Jews still ought not to trust certain people. Germans were bad; Poles worse. Pope Pius XII was Hitler's ally.
How things have changed!
I have not seen too much coverage of a fact that should sober us about the extent of world-wide hatred for Jews. Most of us were busy choking on other clauses of the Security Council resolution on the cease-fire to pay much attention to the call for international humanitarian assistance in repairing the ravages of war. Innocuous enough, many would say. But why ask for funds to rebuild Lebanon alone? At least 10000 housing units in northern Israel were damaged by Hezbollah's rockets. Are the civilian occupants of those homes not entitled to some compassion, and some help in making their lives whole? Why shouldn't people on both sides of the border be treated equally?
Perhaps Israel is considered a rich country, and Lebanon a poor one, and international aid is only offered to needy nations? This doesn't work. One year ago, Katrina cut a swath of destruction on the Gulf states, all part of the United States of America, not one of the poorest countries on the globe. Nonetheless, offers of aid poured in from around the world, from agencies that realized that even Uncle Sam could use a bit of help in getting aid to people who needed it.
Who offered aid to the victims in Israel's north? Did anyone get past the UN's expected downgrading of Jews from human status? To my knowledge, only one NGO outside the US – in Poland! This, from last Tuesday's Jerusalem Post:
The non-governmental Polish Humanitarian Organization will ask the Polish government as well as private donors for about NIS 1 million in aid for residents in the north for two projects, in addition to separate funding for Lebanese civilians, said Janina Ochojska, the group's founder and president.

The head of the Polish humanitarian organization, who has just completed a tour of hard-hit areas in both Lebanon and Israel, said it was imperative that humanitarian assistance get to civilians from both sides of the conflict.

[Ochojska] said she would appeal to the Polish government to fund the purchase of some 3,000 school kits for children from the North, at a total cost of NIS 600,000, while she would work to get private donors in Poland to fund week-long breaks for children and elderly people at locations in central and southern Israel.
To be sure, help was offered from American groups – American church groups, that is. Poland and Christians. Who would have thought?
The response was very different among European Christians. A Christian friend (and friend of Israel) is a member of one of those liberal denominations that deny any part in classic Christian anti-semitism, seeing that as all the work of the Catholics. The other day he told me that, regrettably, he has come to a sorrowful conclusion. Monitoring European reaction to the recent war, he can understand statements coming from the Continent in only one way: much of European Christendom is deeply anti-semitic.
So here is the scorecard. Sixty years after the Holocaust, Europe hasn't changed much, with anti-semitism thriving in both secular and religious spheres. Tears are shed for Jews only when they are dead, and then only in large numbers. Unsolicited help for Jews is offered by Poles, and American Christians. Traditional Jews have always been suspicious of the ample supply of theories regarding hatred of Jews. To us, anti-Semitism seems to be inexplicable, incomprehensible, based on assumptions that vary from country to country and are mutually exclusive of each other (e.g. Jews are Bolsheviks; Jews are counter-revolutionaries). The phenomenon seems to be something that G-d engineered into human civilization, to remind Jews that they will find no other refuge than in Him and His Torah. When we merit it, He suppresses the tendency somewhat, and we have some limited tranquility. Apparently, at times He shuts off the spigot, even among previous enemies.
Go figure.
And while we are dealing with surprises and reversals, chew on this one from Sir Martin Gilbert, probably the world's most important (and Jewish) Holocaust scholar. Gilbert sides with David Dalin, another Jewish writer, who concludes that the assumption that Pius XII complicit in the murder of the six million is entirely erroneous, and that he in fact did much – before and during the War – to combat anti-Semitism, and to actively save Jewish lives. [Thanks to Al Kimel for this item.]
Topsy-turvy indeed.