The Orthodox Congregation That Wasn't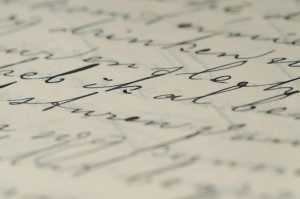 The NY Jewish Week proclaimed last week: "Woman To Lead Halachic N.Y. Shul." The NY Times says today: "An Orthodox Jewish Woman, and Soon, a Spiritual Leader."
It sure sounds like a story — but it isn't.
It is fine that Congregation Kehilat Orach Eliezer, in the words of the Times, "functions essentially as a modern Orthodox community, seeking to adhere closely to halakah, or Jewish law." It's close, it just isn't all the way there.
The previous Rabbi of the congregation was David Weiss Halivni, who, ironically, left the Conservative movement when it decided to ordain women. He then co-founded the Union for Traditional Judaism, a splinter group (originally called the Union for Traditional Conservative Judaism) intended to "support and encourage traditional Jewish practice among individuals, congregations, institutions, scholars and religious leaders across the spectrum of the Jewish community," and says that "our goal is to bring the greatest possible number of Jews closer to an open-minded, observant Jewish life."
Those statements, of course, closely define the sort of Judaism to which Kehilat Orach Eliezer undoubtedly aspires. This is why KOE might find itself affiliating with the UTJ, but not with the Orthodox Union (much less Young Israel or Agudath Israel).
There have been no shortage of instances of people and organizations attempting to conform to both Torah and Western priorities, or attempting to observe "Halacha Lite." This latest is nothing new in that regard. Dina Najman may be Orthodox, and the attendees may be "largely Orthodox," but this congregation cannot "confirm the arrival of women to places of leadership in the Orthodox community," regardless of what Devorah Zlochower, a dean at Drisha, may say.
If it looks like a duck, quacks like a duck, and walks like a duck, declarations from the NY Times and NY Jewish Week that it is, in fact, a goose, tell us nothing more than that journalists may be lousy taxonomists.