Some Chareidi Efforts on Behalf of Israel's War Refugees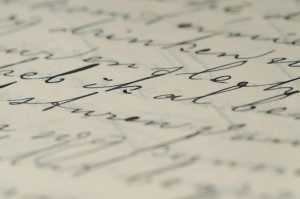 Accomodations/Housing
• Rabbi Yitzchak Dovid Grossman's Migdal Ohr organization has arranged summer camps for about 7,000 people in 22locations. The attendees are staying on school campuses with dormitories. The camps were originally intended to be for children only. Over time, however, the activities have been expanded to include adults as well. The kids' camp schedule include classic summer-camp activities, arts and crafts, sports, hiking, entertainment, trips to amusement parks, and a special concert at Yad Lebanim in Ashdod.
• Ezer Mizion has organized a respite center for more than 300 refugees from the North in Kfar Avraham, a grassy campus in Petach Tikvah. A full schedule of activities has been organized for adults and children, including 3 meals daily, Torah lectures, and children's activities. The organization has also sent ambulances up north to transport handicapped people from the North to the center of Israel or Jerusalem.
• Lema'an Achai has placed 200 refugees with families in Ramat Beit Shemesh, and is hosting an additional 350 refugees in seven municipal school buildings. Volunteers are running a day camp for the children. Families in the schools are matched with local "buddy" families to help with laundry and social needs.
• Lezion Berina, a yeshiva high-school for Russian-speaking youth in Beitar is hosting 100 refugee families in its dormitory, as well as providing three meals daily to 400 impoverished Russian immigrants in community centers.
• Ezras Achim, a medical assistance organization in Beit Shemesh, has placed 150 families from the North with families in Beit Shemesh or in empty apartments. In addition to locating apartments, the organization has been supplying provisions for the refugee families, and the furnishings needed for empty apartments.
A couple from Kiryat Shmona had a baby in Rambam Hospial in Haifa. Two days later, as soon as they heard the first missiles falling on Haifa, they packed into their car and headed south. En route, they met representatives of Ezras Achim who found them an apartment with everything they needed for themselves and the new baby.

But the father was still worried, "What about the bris? My relatives are scattered all over the country. I have no idea how to invite them, and who will help me organize everything?"

No sooner said than done. One person volunteered to prepare a huge pot of cholent for 100 people, another brought a few kugels, a third took care of the caske and someone else arranged for a mohel.

"That seudas bris was an extremely emotional event," Rabbi Avraham Kop, chairman of the Ezras Achim organization said. [Hamodia, Aug. 2]
• The Bnei Brak municipality has provided two school buildings now housing hundreds of refugees, and has coordinated hotlines matching families in need of accommodations with those who have extra space.
• SHUVU's high school dormitory near the prime minister's residence in Jerusalem is providing housing for thirty families from the North, with another 20 families on their way. Parents of children attending the Shuvu's Nahariya school were sent by the city's mayor. Activities and day trips for the children are being arranged by SHUVU's Jerusalem staff.
• Arachim matched up alumni families of their seminars from the North with families in the center of the country.
Meals
• Chazon Yeshaya has established 38 distribution points around the country providing food to relocated families. The organization's year-round soup kitchen in Jerusalem is providing hot meals to relocated families. Without sufficient dining space indoors, temporary tables have been set up in the outside courtyard to ensure that no one gets turned away.
• Yad Eliezer created a food distribution center in Tzefat that served the residents remaining in Tzefat and the entire surrounding area, including army bases where Yad Eliezer found soldiers without adequate food.
• Yad Ezra Ve'Shulamit soup kitchens in Jerusalem, Sderot, and Eilat served an extra 1,000 meals per day during the war. In addition, the organization sent three trucks, filled with 1,000 hot meals, 500 loaves of bread, fruits and vegetables and diapers, to the North each week. The drivers went from bomb shelter to bomb shelter delivering supplies, and came under katyusha fire on several occasions.
• Yisrael B'Yachad is an umbrella coalition of organizations coordinating various initiatives serving the residents of the North. Its activities include 7,200 hot meals distributed daily, 11,000 dry food packages, 3,550 mattresses, 2,800 emergency lights, 1,800 cases of water, 3,500 packages of diapers and formula and thousands of games, toys, and craft materials for those living in bomb shelters.
• Ezra V'Chesed Mishnas Yakov, which normally distributes food packages to 600 families a week, sent $300,000 in vitally needed foodstuffs to bomb shelters in the first week of the war.
• Rabbi Ashkenazi of Mesamchei Lev distributed 1.3 million shekels worth of vouchers at one local Jerusalem supermarket, Hachi Kedai for families relocated from the North.
• Agudath Israel has set up hot meal cafeterias for refugees staying in Jerusalem, Ashdod and Bnei Brak. Several catering companies have been specially hired. All the people have to do is go to the location where they will be set up and asked for the number of portions they need – free of charge.

Activities
• The Bnei Brak municipality has established five day care centers / summer camps for the children of 800 refugee families now residents of the city. Local entertainers have offered volunteer performances.
• In Bnei Brak, Heichalei Oneg is running a camp for children from the north with local Chassidic high school students volunteering as counselors.
Medical
• Yad Sarah has been providing ongoing medical equipment and transportation to residents of the North, although some of their centers are operating out of bomb shelters.
In addition, they have provided hundreds of mattresses and hygienic products to senior citizens in the North, and disposable diapers for babies. Hundreds of wheelchairs were airlifted to Ben Gurion Airport this week by Yad Sarah to be distributed to wounded soldiers and civilians in the North. The organization has distributed tens thousands of games donated by the JDC and the Education Ministry.
• Ezrah Umarpeh, under the direction of Rabbi Elimelech Firer, has ambulances working under katyusha fire ferrying patients from Haifa, Tzefas, Tiberias, Kiryat Shemoneh, Nahariya and Acco to and from their treatments and hospital stays.
Services
• Bracha Rosenblum, proprietor of a small online toy store organized the distribution of $50,000 worth of toys and games, much of it contributed at cost by her suppliers, to children in the North.
• The Shalva organization, based in Jerusalem, has accepted dozens of children from the North with varying degrees of disabilities into its summer programs, including nine retarded children from a hostel that was closed in Haifa.
**********************************
Bnei Brak Municipality
Contact: Avraham Tennenbaum 03-577-6533
Bracha Rosenblum
www.toystore.co.il
Contact: Bracha Rosenblum [email protected] 08-976-6597
Ezer Mizion
Contact: Dassy 03-614-4570
Ezras Achim of Beit Shemesh
Contact: Rabbi Avraham Kop 02-999-9822
Lemaan Achaiwww.lemaanachai.org
Contact: David Morris 02-999-1553 [email protected]
Migdal Ohr
Contact: Shuey Fogel 02-537-4337 [email protected]
Ezra V'chesed Mishnas Yakov
Contact: Shaindy Babad [email protected]
Shuvu
Contact: Ohad Grainer: 050-836-4030
Tziyon B'Rina
Contact: Moshe Weiss 050-567-8218
Yisrael B'Yachad
Contact: Dudi Zilbershlag 052-607-6001 [email protected]