Thank Hashem for Bush and Blair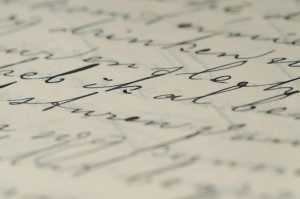 Our Sages tell us that HaKadosh Baruch Hu sets in place the cure prior to the blow. The story of Purim, in which Esther was ensconced on her throne before Haman could set into motion his fiendish plan to kill every single Jew, remains the paradigm. Sometimes, even today, we are privileged to witness this process of Divine benevolence.
Should Israel yet succeed in snatching victory from the jaws of defeat in Lebanon, the crucial day in the military campaign will turn out to have been November 2, 2004 -– the day that George W. Bush was re-elected president of the United States.
From the day Hizbullah launched an unprovoked attack on Israel, Bush has never deviated from a few basic principles. The first is that Israel has the right to defend itself, and that means taking action to ensure that Hizbullah is no longer in a position to attack Israel at will. That is what the Bush administration means when it says that a return to the status quo ante is both pointless and unacceptable.
Moreover, Bush has recognized that Hizbullah is acting at the behest of its Iranian and Syrian patrons, and therefore its defeat is crucial to deterring Iranian ambitions to lead a global jihad against the West.
Even after the deaths of 28 Lebanese civilians at Kfar Qana, Bush did not lose sight of the larger context or join the braying of the "civilized" world for an immediate "halt to the madness." In a speech that day, Bush noted that the civilian casualties in Kfar Qana were "awful," but no less awful was the fact that "million Israelis" have had to flee their homes because of missiles from the North.
The "but" in the New York Times headline the next day captured the paper's amazement at the intransigence of the cowboy president in refusing to follow Europe's humanitarian impulses: "Bush calls attack on Qana 'awful,' but refrains from calling for an immediate cease-fire."
Bush recognized what the Times could not: Delivering a serious blow to Hizbullah, which is a forward division of the Iranian army, is far too crucial to the West to stop the campaign because of the type of civilian deaths that take place in every war (and which in this case were fully attributable to Hizbullah).
Indeed, if the Bush administration has been critical of Israel at all, it is for the feckless and tentative conduct of its military campaign against Hizbullah. After three weeks of fighting, Israel had still captured no territory, killed none of Hizbullah's top leadership, and failed to eliminate Hizbullah's capacity to launch 200 missiles or more in a day.
America has paid a high price for Israel having conducted its military campaign as if it had all the time in the world, including a simmering Shiite rebellion, engineered by Iran, against U.S. forces in Iraq. And Israel has lost crucial credibility in the United States for failing to have proven itself the powerful strategic asset in the fight against world jihad, which it had heretofore been assumed to be. That is the case even if Israel succeeds in reversing the momentum and delivering a significant body blow to Hizbullah in the fourth week of fighting.
Had John Kerry won the 2004 presidential campaign, the opportunity for Israel to do reverse course would have already passed. And we can be sure that the U.N. Security Council would have long since imposed a ceasefire in Lebanon –- a ceasefire that would have constituted a historic defeat for Israel.
That ceasefire would have left Hassan Nasrallah standing, his power to rain over 200 missiles a day on Israel undiminished, and in a position to plausibly claim victory in a frontal showdown between 1,000 or so Hizbullah fighters and the combined might of IDF.
Israel's deterrent posture vis-à-vis its Arab neighbors would have been left in tatters, and Israel doomed to a situation in which Iranian and Syrian-sponsored terror groups, on all its borders, could keep the country in a state of perpetual mobilization, thereby destroying its economy and deepening its diplomatic isolation.
Kerry, the liberal internationalist, would have inevitably lined up with the Europeans. Any doubts on that score were put to rest by Kerry's questioning of John Bolton, in Senate hearings on the latter's appointment as U.S. Ambassador to the U.N. Kerry criticized Bolton again and again for the fact that the United States is consistently the "odd person out" at the U.N. For Kerry, European opinion is the benchmark against which American policy is judged.
Israel's U.N. ambassador Dan Gillerman points out that if the Knesset, rather than the United States Senate, were voting on Bolton's appointment (after his original interim appointment), he would win unanimous support. Bolton has surpassed any Israeli spokesperson in making mincemeat of the claim that Israel is employing disproportionate force in Lebanon. "In the face of the kidnapping of two of its soldiers from its own sovereign territory, is Israel permitted only to capture two Hizbullah fighters in return?" he asked.
More important, the famously forceful Bolton has worn down even the obstinate French, and come up with a draft Security Council resolution deemed by Jerusalem to be favorable to Israel.
THE FACT THAT TONY BLAIR is today prime minister of Great Britain is less significant than that George W. Bush is president of the United States. And it is, in its way, even more miraculous. In America, at least, there is broad popular support for Israel. That is not the case in England.
"A hysteria towards Israel is rising within the media and so-called educated classes of Britain, which increasingly mimics and even rivals, in its intensity, irrationality and bigotry, the prejudices and libels cursing through the Arab world," writes Melanie Phillips. That the British Prime Minister should, at devastating cost to his own personal popularity and political future, remain so steadfastly at America's (and Israel's) side almost beggars belief.
Too many Europeans, Blair said in Los Angeles last week, have completely lost any understanding of Israel's predicament, surrounded, as it is, by enemies bent on its eradication. If they don't forthrightly declare their support for suicide bombers, they nevertheless view as legitimate all the grievances of what Blair terms Reactionary Islam. For his part, Blair rejected those grievances, and even wondered aloud how any half-sentient person could believe in them.
That Bush and Blair should lead the Atlantic Alliance at this particular moment in history is nothing less than clear Hashgacha Pratis (Divine Providence).