Anti-Zionism Equals Anti-Semitism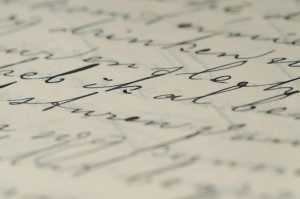 What is the likelihood that the op-ed writer, or cartoonist, or university professor who rants about the evils of Zionism is really an old-fashioned Jew-hater? Much better than most of us thought, according to a study in the August 2006 issue of The Journal of Conflict Resolution.
Goebbels was right. Repeat a lie often enough, and people will believe it. This seems to be true even in regard to Jews believing lies about themselves. For decades, so many of us heard pious protestations that strongly held views about Israel had nothing to do with attitudes towards us, that we started to believe it might be true. We didn't want to believe that classic anti-Semitism was alive and well. It is Israel and the accursed Zionists they were after, not the Jewish people. The Soviets thundered this from the podium at the UN; leftist intelligentsia fed it to their students in the classroom and their readers in the Guardian and listeners to the BBC. Neturei Karta was stupid and/or treacherous enough to fully embrace it.
It isn't true. Those who hate Israel, hate Jews, according to Yale researchers Edward Kaplan and Charles Small.
Even after controlling for numerous potentially confounding factors, we find that anti-Israel sentiment consistently predicts the probability that an individual is anti-Semitic, with the likelihood of measured anti-Semitism increasing with the extent of anti-Israel sentiment observed.
Kaplan and Small compared respondents in ten European countries (500 in each) on two series of statements, one that measured distaste for Israel and her policies, the other about the nature and behavior of Jews. They controlled for other factors, such as hostility to all members of "outside" groups. They did find less anti-Semitism in women, and people with better education (with the apparent exception of college profs and French and British politicians). They also showed that hostility to Jews correlated well with negative feelings about immigrants.
Can one be a critic of Israel and indeed not harbor anti-Jewish feelings? Categorically yes – if the criticism of Israel is not particularly pronounced. In their words:
It is noteworthy that fewer than one-quarter of those with anti-Israel index scores of only 1 or 2 harbor anti-Semitic views (as defined by anti-Semitic index scores exceeding 5), which supports the contention that one certainly can be critical of Israeli policies without being anti-Semitic. However, among those with the most extreme anti-Israel sentiments in our survey (anti-Israel index scores of 4), 56% report anti-Semitic leanings. Based on this analysis, when an individual's criticism of Israel becomes sufficiently severe, it does become reasonable to ask whether such criticism is a mask for underlying anti-Semitism.
You are reading this prior to its discovery by the general media. Watch for it. It is hard to believe that this study will not make the circuit of print media and talk shows in the coming months.
A complication of this study is that we may not be able to do much with it. Many of our non-Jewish friends tell us that Jews use the anti-semitism charge so frequently, that others mistrust it. They, too, have bought into the idea that you can criticize Israel without hating Jews. Unless the findings of this study become widespread and survive criticism, it may be counterproductive to yell louder about Jew-hatred outside our own community.
At the Simon Wiesenthal Center, we borrowed a bit of phraseology from an unknown donor, and it has resonated with many non-Jews. We have repeatedly talked about "functional anti-Semitism." This means taking positions that treat Jews differently from others (e.g. Natan Sharansky's 3D rule: double-standard, demonization, delegitimization), even when no animus of Jews is involved. It is a point worthwhile pondering, and incorporating in conversation with others. Apparently, folks who are uncomfortable about thinking that some of their friends and associates may be bigots are willing to consider that certain positions amount to the same, even absent the sentiment.
Sometimes those of us involved with non-Jewish groups must make hard decisions even without invoking labels. Consider the reactions of liberal Protestants to the war, and the undeniable and unfortunate suffering it has caused to civilians on both sides. (Denying that is both morally wrong, and damaging to our cause.) For many historical and theological reasons, it is not at all unexpected that liberal churches should lean towards the Palestinian side; should seek an early end to hostilities; should offer assistance and succor to the Christian community in Lebanon. While many Jews unacquainted with Protestant thinking might be horrified at the lack of overt support for Israel, I can live with it without liking it. At least, that is, if they do not turn a blind eye to Israel's plight, and her right to defend her citizens from a storm of rockets aimed at her citizenry. When each of the denominations issued statements tilting towards the other side, I did not get all exercised over it, since they also did acknowledge that Israel was entitled to some sympathy as well.
Each denomination, except one. John Thomas of the UCC has a long record of hostility towards Israel, and his letter was so over-the-top (it was called to our attention by people in his own church), that we took our gloves off, which we rarely can do, but felt that we had to in this case. The response has been unexpectedly positive. (We were even linked by Little Green Footballs!) We apparently touched a real nerve in people in both the UCC and other liberal denominations, who have long been unhappy with the political extremes of their leadership that have sounded more and more like leftist dogma, and less and less like balanced moral thinking. They were tickled pink that we said things that they have felt, and never had the opportunity to publicly express. My favorite (Admission: I composed it myself) was a question about whether John Thomas' theology had replaced G-d with Che Guevara.