A Rosh Yeshiva on Disengagement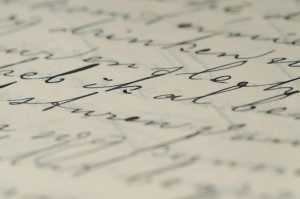 [This is the second time in as many entries that I find myself posting shortly after another who is greater in chochmah (wisdom), who wrote something that everyone should see. I just hope that people are sufficiently used to this format that they know to scroll down — I probably minimized the readership of one of my own favorite entries by putting the (more…) tag in after barely a paragraph.]
This past Shabbos, it was my privilege to host a well-known, American-born Rosh Yeshiva [Dean of a Rabbinical School], now living and teaching in Israel, in my home. By now his current and former students number in the thousands — not only because of his various formal teaching positions, but because he has, for decades, hosted a Thursday-night class in his home, learning mussar, self-improvement in character and ethics, from the weekly Torah reading and its commentaries.
Thanks to a chance meeting with other former students at the Evening Service, the Rosh Yeshiva spoke to five of us for an hour after the Friday-night meal. He spoke to twenty people before the service Saturday afternoon, and then to an even larger group eating Seudas Shlishis, the "third meal," together in celebration of a Bar Mitzvah that day.
But no one but myself, my wife, and a visitor (a relative of the Rabbi) were present when the relative asked the Rabbi about the upcoming disengagement.
As far as wearing orange goes, he was against it — because orange is a political statement. The great Torah scholars, the guiding lights of our generation, are (apparently) divided concerning the likely outcome of disengagement, but united in not speaking about it. He didn't answer why they were silent, but merely noted that it was so. [Contrary to what those guided by Western politics may think, true leadership does not mean making proclamations about all matters — even those of major consequence. A gadol needs to consider whether saying something will have a benefit, and also whether those with different opinions will stop seeking his counsel (or that of other gedolim) should he make his opinions too loudly known. UPDATE: I tried to explain this point clearly, and didn't do terribly well; please see the comments.]
At the same time, he said, every person must feel tremendous pain for the Jewish residents of Gaza. Some of them are being asked to leave the homes in which they have lived for thirty years — how can a person not be anguished about what they are going through?