Hamas, Hezbollah, and the Three Weeks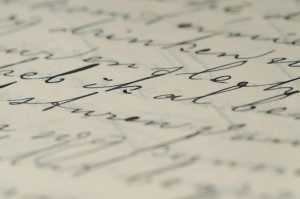 Sadness, anger, worry, frustration – which committed Jew did not feel these reactions surge within as we listened to today's events? Their arrival on the doorstep of the Three Weeks added an unsettling dimension to our inner turmoil. At least they prepared us for the mood of our season of national mourning, we reasoned.
Maybe not.
The true meaning of aveilus (mourning) for the Temple is that we not feel resigned to it…that Jews not accept for a moment that the Beis Hamikdosh lies in ruins, that they constantly conjure up memories of it and long for its rebuilding…The greatest tragedy is that a Jew can come to accept that it is possible to live without the Beis Hamikdosh. (Nesivos Shalom, pg. 190, loose translation)
The Slonimer Rebbe, it seems to me, subtly changes the context of national mourning. Primarily, it is not a mood of loss and desperation, although such feelings certainly find their way into our mourning experience. Rather, at the root of our aveilus is an intense belief in the way things ought to be, and so much pride about who we are that we simply cannot accept anything less. It does not arise from the loss of national nerve, but from the intensity of its focus, and the certainty of its spiritual goals and principles. Without them, life is not life.
As we pour our hearts out to Hakadosh Baruch Hu, let us also ask Him to help our brothers in uniform on the front lines of Gaza and Lebanon to feel that focus and intensity, so that they fight not only for the survival of their families and nation, but for the principles that differentiate Israel's true calling from the worship of evil of her enemies. At the same time, may all of us – the soldiers of Tzahal and we who daven for them – also cry out for the Shechinah that has departed the Temple to find room in our own hearts, so that it may manifest itself as the most potent weapon in the Jewish arsenal.