Tragedy in West Virginia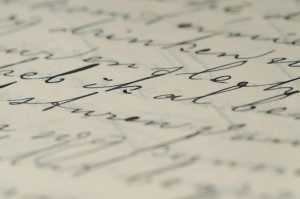 Anyone who has been following the news is aware that 13 miners were trapped in a coal mine after an explosion on Monday. Last night, just around midnight, it was announced that 12 of them had been found — alive.
It seemed like a miracle. The atmosphere down there was poisoned with carbon monoxide, and the miners' protective equipment wasn't supposed to last for the 41 hours that they were down there. Given this heartening news, I thought about writing something this morning about the importance of not giving up hope.
Instead, during the night, the miscommunication from the rescue team was corrected: it was not the sole casualty who was the exception, but the sole survivor. I don't think you can hear a story like this and not feel it. You can't help but feel for the families who went through over a day of agony waiting for word, then rejoicing, and then suddenly see light turn to darkness.
I don't think it's fair to blame the media or anyone on this one. It was apparently a miscommunication from the rescue team — who would have corrected it? The team on the surface sent for multiple ambulances, meaning everyone from the governor on down believed it was true.
What I did like seeing (via CBS news video) was the governor, Joe Manchin, not looking like a politician. He looked as stricken as everyone else. Anyone who heard the tapes of earlier eras in radio (the one in my mind is the Hindenberg catching fire) knows that announcers used to let their emotions show — today, they report that the evening was gut-wrenching, but you don't see or hear it in their faces or voices. Politicians are supposed to keep a stiff upper lip also — and Manchin, it seems, felt the families' pain so deeply that he couldn't do it. I think that's a far greater comfort to the families and the community than the alternative. We need more leaders like that.