Gay Parade in Jerusalem: Nuanced or categorical opposition?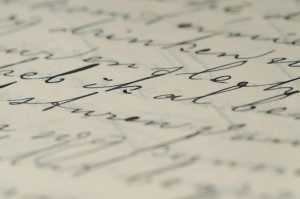 25 bSivan
Why did a prominent writer of over 50 juvenile books in the Orthodox world, whose essays have also been published, write against the upcoming parade this summer in Jerusalem promoting homosexual activity? Yaffa Ganz has taken up the gauntlet and as a concerned mother, grandmother, and Jew has written an acerbic essay against the parade, "Love, Borders, and Civilization" . The parade, scheduled for Aug. 6-12 (12-18 MenahemAv) is sponsored by an international coalition of homosexual and lesbian groups called "worldpride" whose slogan is "love without borders." Hence the title of Yaffa Ganz's article in favor of borders and against the parade.
It was published in the Jerusalem Post 24 bSivan (June 20) side-by-side with an op ed essay by Levi Weiman-Kelman, a Reform rabbi who presents arguments in favor of the parade in an op ed titled Why a rabbi will march in Worldpride.
With respect to the essay by Yaffa Ganz, whom I know and highly respect, I felt her arguments might not convince people who favor the parade to change their mind. But she does a good job of reinforcing those who are against it, but cannot articulate why they oppose it. However I feel her style is a little brittle (I mentioned this to her). She writes:
HERE ARE the facts:… Homosexuality is an aberrant biological phenomenon…. Homosexuality is deviant social behavior…. Like any other physiological, biological or emotional problem, homosexuality is a dysfunctional behavior requiring treatment, not legislation or "recognition."
We are so used to p.c. language that it takes courage to write in this manner. Sometimes a clear-cut black and white style is called for that presents a position in no uncertain terms.
The most powerful of her arguments is :
EVERY SOCIETY has a public and a private sphere. Generally speaking, what people do in the privacy of their homes is their own business, so long as they do not the invade the public arena. This is true of both heterosexuals as well as homosexuals. Our society does not condone parading intimate sexuality in public (despite the media). Why is the desire of homosexuals to go public more compelling than the public's desire to keep certain areas of life private?
And she has several memorable turns-of-the-phrase:
The gay king is indeed naked. And the gay logo of "World Pride" is a desperate attempt to clothe the movement in legitimacy and recognition.
However, I wonder whether a more nuanced presentation of the arguments against homosexual activity and gay parades would better serve the Halakhic community.
In general, this is a problem I deal with often – which is more persuasive? A sensitive approach that presents many sides of an issue and explores its complexity? Or an unequivocal presentation of the arguments that leaves no room for doubt?