Is There a Way to Deal with Gay Rights?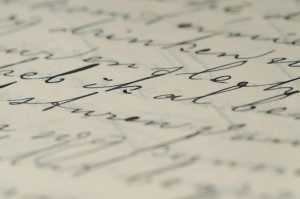 The Times Book Review of this past Sunday has a terrific piece by Fareed Zakaria on George F. Kennan's diaries.  In 1994, when Kennan was ninety, he noted America's "pathological preoccupation with sex and violence" and then commented on "the weird efforts to claim for homosexuality the status of a proud, noble and promising way of life."
Some revolutions come quickly and are unanticipated, even though they have long been in the womb of time.  This is true, as we learn with regularity, of political revolutions and of the wonders wrought by technology.  Social revolutions generally move much more slowly, witness in this country the far from complete war on poverty and, perhaps more tellingly, the creeping pace at which the civil rights movement now proceeds.  This makes the extraordinary achievements of the gay rights movement even more spectacular.  This is a social revolution that is breathtaking in the speed at which critical goals, primarily gay marriage, have been achieved.  I cannot think of a parallel situation in all of American history.
One explanation, which tells much of the story, is the reality that gay rights advocacy has been primarily the mission of haves while most social revolutions are advocated by and/or have nots.  For all of the tales of discrimination, the reality is that gay righters are in positions of influence and also of affluence.  Their role in the media – just open the New York Times any day – and in just about every nook and cranny of mainstream culture is powerful.  Indeed, one of the side effects – probably unintended – of the avalanche-like advocacy of gay rights is that all other critical social needs, such as the rights and economic situation of Blacks and Hispanics, have been put on the back burner.
But while I do not want to underestimate the influence of gay righters, it needs to be acknowledged that the movement somehow has struck a popular chord throughout much of this society.  There are a huge number of folks who certainly are in behavior and relationships remote from anything that can be described as gay, yet who firmly believe that same-sex marriage is a civil right and appropriate for those who choose that path.
Much of the opposition is centered in America's Bible Belt and even there courts and public officials have endorsed gay rights.  In the main, however, the major pockets of opposition will be insulated.  Not so we Orthodox who are overwhelmingly located in New York and the Northeast, overwhelmingly located in places where the endorsement of gay rights has been enthusiastic.  The secular newspapers we read, primarily the Times, trumpet endlessly the gay rights message and the broadcast media are not far behind.  Whatever their personal views might be, if not already then erelong, we will be able to count on the fingers of a mutilated hand the number of reasonably important public officials who oppose same sex marriage.
Of course, we can read Hamodia and other frum publications and try to interact only with our own.  Doubtlessly, there are religious Jews whose lives are thus sheltered and more power to them.  For those of us who are engaged in the larger world, whether through commerce or academia or any other form of public life, there is no escaping interaction with persons who not only strongly advocate gay marriage but who themselves have entered into a same-sex marriage.  More critically, whatever the numbers are now, they are sure to be much greater.
Is this an issue for Orthodox Jews?  Perhaps not.  We have learned to avert our eyes from the tidal waves of intermarriage that have engulfed our community.  We deal with persons with responsibility in Jewish life who are themselves intermarried or the offspring of the intermarried.  Such persons are occasionally honored at Orthodox Jewish events.  When we Orthodox refer to American Jewry, we readily accept statistics that include a very great number of persons who are not Jewish according to halacha.  In short, although intermarriage is a great no-no, we have become adept at traipsing around the issue.  Perhaps – and maybe it's likely – comparable adeptitude will be demonstrated in our dealing with gay rights.
I have the feeling that it will be harder to find wiggle room when dealing with same sex marriage.  We who interact with the larger society inevitably will face situations in which a man we know shakes our hand and introduces his husband or spouse.  I know of a number of sticky situations involving family simchas where close family members have wanted to bring their same-sex spouse or companion.  I can picture situations where religious Jews who work in government have to process documents that accept or legitimate same sex marriage.
I do not have a clear path in my mind how to deal with the gay rights revolution.  We are enveloped and even overwhelmed in a culture/society of gayness and this is not going away.  At times I calculate a distinction between same sex marriage between two men and two women, with the latter less problematic halachically and therefore less problematic socially.  By a considerable margin, same sex marriage involves women.  It is not difficult to speculate that the need for companionship or some other emotional force is the underpinning of such marriages, with the sexual element often being not present or a minor factor.  Where men are concerned, the halacha is different, although I would hazard the guess that the need for companionship – the powerful emotional desire not to be alone – is a potent factor as well when two men enter into a marriage contract.
I will leave it at this and hope that there are readers who will share their reaction.