The Meaning of Pluralism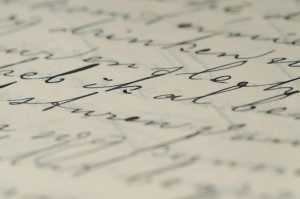 My post of Sunday evening on the limited tolerance expressed by a Reform Rabbi has drawn many comments. Surprisingly, the bulk of these have gone towards debating the meaning of the word "pluralism."
I call it surprising because I used the term "pluralism" the same way it is consistently used when discussing Jewish religious denominations. Reform claims to be "pluralistic" — and claims that the Orthodox are not — because Reform accepts the validity of Orthodoxy as a form of Jewish religious expression, while Orthodoxy doesn't accept Reform.
It was a great surprise to find two things: (a) that some people are unaware of how often the term "pluralism" is used to express why Reform has the moral high ground over the Orthodox, and (b) that people were more than willing to utilize some alternate definition of pluralism in order to render Rabbi Marx's harsh attack on Torah Judaism consistent with a belief in something, anything that could be called "pluralism," no matter how dubious its relevance to the discussion at hand.
Terms don't exist in a vacuum. Many years ago, Rabbi Norman Lamm, then-President of Yeshiva University, prompted a firestorm of controversy when he said that "non-Orthodox rabbis are valid leaders of Jewish religious communities." Responding to his Orthodox critics, he claimed that he didn't intend to say that non-Orthodox Judaism was a positive force, but simply that they are powerful — because "valid" is derived from the Latin validus, to be strong. This retort inspired an even stronger round of jeers, because this is not what people think when "valid" is used in context. His alternate definition, said the critics, is hardly what would have brought Reform and Conservative leaders to salute Rabbi Lamm as a new breed of "moderate" Orthodox Rabbi. They were right; to this there could be no response.
Here is the American Heritage Dictionary definition of pluralism, from Answers.com:
pluralism, n.

The condition of being multiple or plural.

A condition in which numerous distinct ethnic, religious, or cultural groups are present and tolerated within a society.
The belief that such a condition is desirable or socially beneficial.

Ecclesiastical. The holding by one person of two or more positions or offices, especially two or more ecclesiastical benefices, at the same time.
Philosophy.

The doctrine that reality is composed of many ultimate substances.
The belief that no single explanatory system or view of reality can account for all the phenomena of life.
The first point to be made is that a definition from the world of philosophy is irrelevant here. Definition (4)(b) is a modern philosophy (which runs counter to Judaism); it has nothing to do with Jewish religious pluralism.
There is only one relevant definition of "pluralism" as used here, and that is the second, two part definition, in which multiple groups "are present and tolerated." The first sub-part is the reality of pluralism: in our context, there are multiple different Jewish "denominations" today, professing and demonstrating various degrees of adherence to Torah and Jewish law. To be a "pluralist" is to profess the belief of definition (2)(b), which, in context, is to call this the desirable state for the modern Jewish community.
What some tried to say is that Marx allows for a plurality of Jewish groups — but that Orthodoxy isn't one of those she accepts — and that, therefore, she is still a "pluralist." The problem with this approach is that the Reform claim not only that they are pluralists, but that the Orthodox are not; thus they define their own form as taking a "pluralistic" view of Judaism. If they reject Orthodoxy, then they are no more pluralistic than the Orthodox themselves, who accept Sephardic, Yemenite, Ashkenazic, Chassidic, and countless sub-variants of the above as legitimate forms.
The Reform constantly define themselves as pluralistic, as can be found in these examples, in contexts which expressly include the Orthodox as a valid [sic] form. You'll also find a link to an interesting Jewish Action article by Mandell Ganchrow, then-President of the OU, defending the Orthodox position on Judaism in Israel, in that list of links — countering the term "pluralism" as used by Reform.
The statements of Dr. Marx run counter to the professed dedication to pluralism and tolerance of the Reform movement. As I and others said, this is nothing new, but it is worth remembering the next time the Reform claim to be pluralistic — while we, the arcane and unenlightened Orthodox, are not.