Two different responses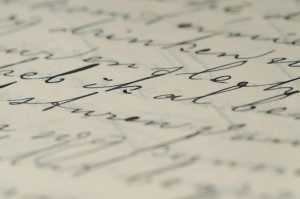 I just had a chance to catch up on the strings discussing the pre-Pesach protests/demonstrations/riots in Boro Park and Meah Shearim. The latter were triggered by the arrest of a nineteen-year father belonging to Neturei Karta on charges of inflicting fatal injuries on his infant son.
Clearly the provocation was much greater in the Boro Park case. There can be little justification for throwing a 75-year-old, hard-of-hearing man face down in a paddy wagon, even if he failed to hear or ignored police instructions not to get out of his car after being stopped for talking on his cellphone. Nor can the anti-Semitic epithets of one of the arresting officers and the local police commander (who subsequently apologized) be excused.
By contrast in the Meah Shearim case, no one knows what actually happened. Whatever the police did or did not do in extracting a confession from the father, they certainly did not kill the baby.
Despite the greater provocation in the Boro Park case, leading rabbinic figures, including the Novominsker Rebbe, Rosh Agudas Yisrael of America, were outspoken in their criticism of the riots. The Rebbe labelled the actions of those who set fires and attacked police cars a chilul Hashem that required condemnation in no uncertain terms. And Rav Yosef Rosenblum, a senior rosh yeshiva, reminded the chareidi public that we too are beneficiaries of law enforcement officials, without whom men would swallow one another alive.
In Israel, there was no such condemnation of the rioting in Meah Shearim. To be sure, no respected rabbinic figure not connected to Neturei Karta came out and declared the father's innocence. (Cross-current readers who assert the contrary simply do not know how to read the coded signs of Meah Shearim. A call for support for the legal expenses of the accused family so that they can prove his innocence is hardly a declaration of belief in his innocence.)
Why the difference?
The simplest answer is that the comparison is a false one. It is highly unlikely that any major rabbinic figure in America would publicly say anything about the internecine strife in Satmar, for the simple reason that no one would be listening and both sides would likely resent outside interference. Similarly, Neturei Karta is a self-enclosed world — no stranger to burning garbage cans in Meah Shearim in one kind of protest or another — and would not have paid the slightest heed to any rabbinic statements coming from outside the community.
Yet it still may be that rabbinic authorities living in a majority non-Jewish world are much more sensitized to the way the Torah and Torah Jews are viewed by the general public than are those in Israel, where even current events take place against a backdrop of more than a 100 years of bitterly fought battles between the old yishuv and the Zionist movement.
The more self-enclosed a community, it seems, the less concern with the image projected to the outside world. That was one of the lessons of the different approaches taken by various chareidi groups in the metzitzah b'peh controversy. (More on that another time.)