Behold Your G-d?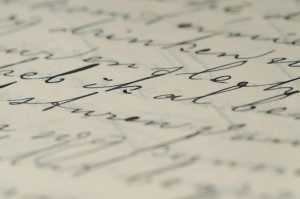 The Jews for Jesus have come to Baltimore, as part of a multi-year campaign to blanket every major Jewish population center (outside Israel). Predictably and understandably, our local Jewish community is up in arms. In the past three weeks, the Baltimore Jewish Times has had a cover story on the campaign, an eight-page pull out section from Jews for Judaism, and, this past Friday, both the lead news story (on a meeting in Howard County) and an op-ed from Scott Hillman, director of Jews for Judaism, all addressing the missionary effort.
Jews for Judaism is a great organization — but on one thing even its directors agree: it would be far better if their work was unnecessary. Missionaries have tried to convert Jews for millenia, and in previous eras far more coercive measures were required than having a minister dress up like a Rabbi and talk about "Yeshua" rather than Jesus.
Why do we need Jews for Judaism now, when we never did before? The reason is rather simple, and was the subject of my own letter to the Jewish Times. If there is one thing we should learn from the campaign, one thing we should do in response, it is to shore up Jewish day school education as a priority for every Jewish child. Hebrew schools are simply not adequate to the task of educating the next generation — as the Jews for Jesus are entirely too willing to demonstrate.
Editors can be really annoying, sometimes. I don't know why they had to take a perfectly good set of parentheses and turn them into a run-on sentence — but the following, at any rate, was my letter.
In your cover story on the Jews for Jesus (Preying on Us?, August 12), editor Alan Feiler did an important service to our community by focusing upon David Finkelstein, Baltimore-born and bred, became Bar Mitzvah — and later, a "Messianic" leader.

By the end of the article, however, Mr. Feiler made the very mistake that Finkelstein's story might have prevented: equating "Hebrew school" with "a strong Jewish education." Yes, David Finkelstein became a Bar Mitzvah at a local Orthodox congregation, which presumably means he went to Hebrew school (just like the other featured "Messianic" from our community), but it would be a shock had either attended the full-day Jewish High School associated with that same congregation, or any other.

Yes, there are graduates of Jewish High Schools who fall in with the Jews for Jesus, but they are exceedingly rare. We already know the answer to the "Behold Your God" campaign. Two thousand years ago, the Apostles of Jesus themselves testified to an inverse correlation between Jewish education and following Jesus (Acts 4:13). Little has changed since.