Conservative Judaism's Uncertain Future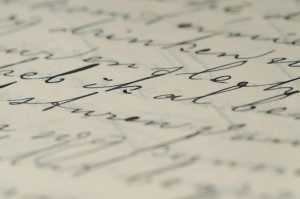 Recent comments questioned why it is worthwhile to discuss the Conservative movement, and why the various Cross-Currents writers seem to be spending so much time on the topic.
To answer the second question first, Cross-Currents finds itself, in Rabbi Adlerstein's words, at the "intersection between the timeless flow of authentic Torah thought, and the ebb and tide of current affairs." So what we're going to talk about often depends upon the news of the day. The grand total of posts in February discussing Conservative Judaism? Zero. In January? One — a response to Rabbi Neil Gilman's speech at the United Synagogue convention. In the past month, on the other hand, they've announced a non-decision on homosexual ordination and selected a non-theologian to head the theological seminary. That, plus two articles from lay leaders declaring the movement has no future — one based upon sociological observation, and the latter, discussed herein, based upon its contradictory positions on basic issues in Jewish thought — and, barring a decision to ignore them, we find much to discuss.
Recently, I was invited to write for a local journal serving the Orthodox community. I knew immediately that whatever I wrote about, I wouldn't be re-editing my thoughts from CC about Conservative Judaism. Although it is clear that leading figures in the Conservative movement feel otherwise, I do not believe that the foibles of other movements are worthy of much internal discussion.
Cross-Currents, however, is not an internal site, and that is why such discussions are worthwhile here. We have many readers and commenters affiliated with the liberal movements, interested in what we have to say. Yes, I feel that the Conservative movement is failing overall. But no, I don't think that means we have nothing to say to Jews affiliated with Conservative synagogues. We are not rallying the troops, but provoking discussions with the very people to whom these discussions are most relevant.
Do you remember Rabbi Avi Shafran's piece in Moment magazine, which the editors graciously entitled The Conservative Lie? Countless Conservative Rabbis denounced it, right up until Conservative Rabbi Neil Gilman agreed with its thesis in Gilman's aforementioned address to the United Synagogue. Meanwhile, thinking Conservative Jews paid attention.
Tammi Benjamin, founder of a Conservative congregation, was one of them. And when the movement published its new Etz Chaim commentary on the Torah, she thought some more. The result was her paper, Etz Hayim and the Conservative Movement, published through the Open Access Project of Rabbi Gil Student's Yashar Books. She explained by email that it is her specific intent to spark discussion within the Conservative movement. It is interesting, though, that she was stonewalled by the movement when it came time to publish a compelling and well-written analysis that leads to some critical points for further discussion — and that, to date, only Orthodox sources have published it. Here is her own explanation, which she approved for publication here on Cross-Currents.
It's true that I was inspired by Rabbi Shafran's piece in Moment in 2001, but the real motivation for writing the article came after reading Etz Hayim's commentary and essays, and realizing for the first time the total commitment of the Conservative rabbinate to a kind of biblical exegesis that was simply incompatible with Halakhah. As I wrote in my paper, modern biblical criticism has been a cornerstone of Conservative Judaism since its early days, but it is only now, with the publication of Etz Hayim, that the movement is so clear and unabashed in admitting it.

In the fall of 2002, I began corresponding with several leading Conservative rabbis, most of whom were involved with the publication of Etz Hayim. I gave each rabbi a copy of an essay I had written (a shorter version of the paper on Open Access), and asked him to answer the following question: How, in your estimation, can the Conservative Movement openly reject the traditional view of the unity of the Torah and yet still encourage its members to be committed to living halakhic lives? None of them was able to answer that question satisfactorily, but neither would any of them agree to help me submit this question to open and honest discussion and debate within the Conservative Movement.

So I decided to write an article and hoped to publish it in a scholarly journal which would attract intelligent and serious Jews to think about this issue. Unfortunately, my paper was rejected from JUDAISM, Tradition, Azure and Conservative Judaism, I believe because the editors of these journals found my critique of Conservative Judaism too controversial (although none of them would admit it). I was delighted when Gil Student agreed to include my article on the Open Access Project. Rabbi Student emailed me this morning that in the first 48 hours of being on-line, the article had already been downloaded 1,000 times! This is terrific, because it means I am able to reach an incredible number of Jews with my message, far more, I'm sure, than I would have had the article been published in an academic journal. My fervent hope is that as a result of pressure both inside and outside of the movement, the Conservative rabbinate will chose to change theological course. Otherwise, I believe Conservative Judaism will not last much longer.