One Week Later: Time for some Questions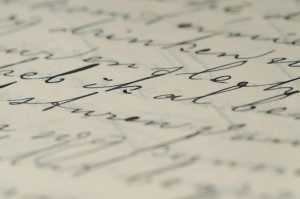 By Rabbi Yakov Horowitz
It is almost exactly one week after the chilul Hashem in Boro Park where fires were set in the streets and a police car was torched after a respected 75-year-old man was roughly treated by police officers while being issued a summons.
I spent this past Shabbos in Boro Park celebrating a simcha in our extended family. Walking the streets and enjoying the tranquility of Shabbos in a predominantly Shomer Shabbos neighborhood, it was hard to imagine that such mayhem occurred in those streets just a few days past. Over the course of Shabbos, I spoke to many people who were in the vicinity during the melee. The vast majority of adults spoke of their horror and disgust at what happened. Several people told me that they found it to be the most embarrassing experience of their lives.
If charedi Yiddishkeit was a product, I would suggest that we took a terrible body blow to our marketing campaign (which we refer to as our kiruv movement) as a result of the events of the past Tuesday. Don't believe me? Speak to anyone who works with or interacts with secular Jews or Gentiles and ask them how they enjoyed fielding questions about what happened in Boro Park last week.
Please note that I am separating the stimulus from the response. I do not wish to deal with the stimulus (the treatment of Mr. Schick by the police) – only our response to that stimulus. Discussing the facts of how Mr. Schick was treated distracts from the painful but necessary discussion about how our community responded to that stimulus – and what lessons we need to take from this horrific Chilul Hashem. The fact is that some (and I stress, only some) of our children who were raised in our homes and attended our yeshivos acted like thugs and disgraced ALL of us.
There were clear and unequivocal quotes of condemnation of these illegal acts and calls for us to act as law abiding citizens in this malchus shel chesed (benevolent government) by both the Noviminsker Rebbi shlita and Horav Rosenbloom shlita in a full-page editorial in the daily Hamodia newspaper.
Now, what? What do 'we the people' need to do?
Time for a Cheshbon Hanefesh
Ingrained in the hard drive of my mind are the teachings of my great rebbeim who shared with us the notion that a cheshbon hanefesh (an enhanced level of reflection and introspection) is in order when something goes wrong in our lives and when we succumb to averos (sins).
I think that a collective chashbon hanefesh is in order after the recent events – one that will hopefully result in an improved set of circumstances in the future.
For if we brush this over and do not explore the reasons and circumstances that created this mess, it will most certainly happen again. And, let's be honest, this is not the first time these types of incidents have occurred, a fact noted by virtually all the newspapers when reporting this incident.
There are those who will undoubtedly fault me for 'airing our dirty laundry in public.' To that charge I respond by pointing out that the charge of 'airing dirty laundry in public' would be appropriate if I wrote an article about the private shalom bayis (marital) problems of a couple who came to me for guidance. That is not the case here, this matter ALREADY TOOK PLACE IN PUBLIC. So it is already 'out there.' We frum Yidden are already taking far too many body blows in the public arena from these types of acts. I didn't cause this mess or chilul Hashem. I only responded to it. Every visibly frum person who interacts with non-Jews or secular Jews was bombarded with questions about this matter and was shamed at having to defend the indefensible. As for the notion that I and the others who condemned these acts of hooliganism are 'piling on' to the criticism of the secular media – I say that our critics will most certainly find it refreshing and comforting that frum Jews are engaging in the type of necessary reflection that will hopefully result in an end to this type of Chilul Hashem.
How Did We Get Here?
So, I guess we collectively ought to take a long hard look in the mirror and ask ourselves:
How did this happen? What tinderbox was ignited that turned a spiritual, great group of bachurim enjoying their bein hazmanim break to two groups: 1) The tiny number who participated in these acts and 2) The vast majority who stood by and did not interfere with the chilul Hashem that unfolded?
In the spirit of the Pesach Yom Tov, where asking questions is the order of the day, I pose some questions. I will not respond or editorialize (at least not now). I will only ask the questions, and allow you the reader to explore the answers to them. And perhaps encourage you to discuss these questions with your spouse, friends and children over the Yom Tov.
Are we conveying to our children the incredible, unprecedented gift that they have, one that was denied our people for 2,000 years – the ability to live our lives in peace and tranquility?
Are we repudiating these illegal actions unequivocally when they do occur with the same fervor reserved for other acts of chilul Hashem? Or other sins against our Torah? Are we stating that they are morally wrong and against all teachings of our Torah?
Where are our children learning these types of behavior? (They certainly didn't see it in our homes.) Is it from the secular media? Is it absorbed behavior learned from the protests of other groups seeking redress? (The Times and other papers reported that the kids were chanting, "No justice, no peace.") Is it a result of many bachurim returning from Eretz Yisroel where there is much more friction between the police and the charedi community? And, for each of these possibilities, what are we doing to ameliorate these influences?
If the exact same mistreatment of a respected, elderly Jewish individual occurred in the Jewish communities of Scranton, Pennsylvania or Seattle, Washington, would this type of protest occur? And, if you feel that it would not occur, why do you think it wouldn't?
It is unquestionably the case that our neighborhoods and schools have become more insular over the past thirty years. That being the case, what are we doing to promote tolerance among our children, among different streams of charedi Jews, non-charedi Jews, non-religious Jews, and gentiles – especially since there is often little meaningful interaction between them in predominantly charedi neighborhoods?
How do our charedi children view the police?
a. Devoted public servants who protect us
b. Devoted public servants who protect us and sometimes give out tickets
c. Irritating people who give out tickets
d. Irritating people who give out tickets in much greater proportion in charedi neighborhoods
And, if I can paraphrase what my children ask in Yiddish after they chant the four questions – "Now that I asked the questions; will you, dear reader, please provide some answers.
Best wishes for a Chag Kosher V'somayach
Rabbi Yakov Horowitz
Menahel, Yeshiva Darchei Noam
Director, Project YES
Here are some articles that I have written on these subjects over the past few months:
My Grandfather and I
The Pierced Teen and I
The Pierced Teen and I – Round 2
Cross-Posted to BeyondBT.