Quinoa on Passover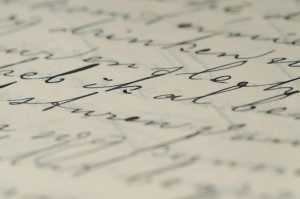 Quinoa [pronounced KEEN-wah] looks like a grain, but comes from a plant related to spinach.
Is Quinoa Kosher for Passover? The Star-K says yes; the Eidah HaChareidis says no [that article since archived here]. According to the latter article, the Chicago Rabbinical Council also says it is KFP.
The reason the Eidah prohibits it, says the article, is because "quinoa is included in the gezeiroh of kitniyos on Pesach for Ashkenazi Jewry." There is a decree applied 1000 years ago by Ashkenazic Rabbis, to refrain from kitniyos, various types of legumes, beans, etc., on the grounds that they either can be confused with or can arrive mixed with actual grain products. So everyone agrees that Sephardic Jewry can eat Quinoa like any other kitniyos (sorry, to Sephardic Jewry, kitniyot), because the Sephardic world never had such a decree.
Rabbi Tzvi Rosen's article calls our attention to Igros Moshe O.C. Vol. 3, 63. In that teshuvah, Rav Moshe Feinstein zt"l says that "there is nothing in this thing [the decree] except that which is explained [in writing] that they were accustomed to prohibit, and also that which is known and publicized." So when a previously unknown plant — certainly one unrelated to legumes — is discovered, you don't add it to the prohibition. [Note that according to Reb Moshe zt"l, it also seems that peanuts shouldn't be considered kitniyos, although to the best of my knowledge they are almost universally avoided by Ashkenazim on Pesach.]
Is anyone familiar with rulings from other Rabbis and Kashrus organizations?