Rabbis and Imams: A Report From the Conference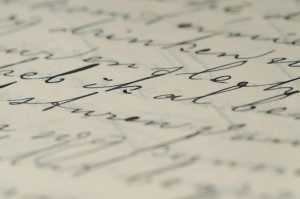 The [London] Jewish Chronicle offered several participant reports about the recent conference in Spain. AP had a brief item about it, but there has not been much depth coverage of this fascinating event.
Minimally, we now know what both religions share in common: spritual leaders who speak too long.
[Thanks to Martin Brody, Los Angeles]
As I stepped into the enormous lobby of the Alcora Hotel in Seville, I was met by a cacophony of multilingual greetings, handshakes and embraces. The Second World Congress of Rabbis and Imams was about to start and participants from across the world in a variety of religious garb were renewing their acquaintance around the giant fountain.

I had been fortunate to attend last year s, inaugural event in Brussels, organised, as was last month's, by Hommes de Parole, an international humanitarian foundation. Ar-ound 100 rabbis and imams had gathered on this occasion in Spain, along with interfaith activists, academics and directors of NGOs (non-governmental organisations).

Israel s Ashkenazi Chief Rabbi, Yonah Metzger, was there, together with a contingent of Charedi rabbis including representatives of various Israeli batei din (rabbinical courts) and yeshivot. As a rule, the Charedi community is reticent to engage in interfaith dialogue and is often underrepresented at such initiatives. Their presence therefore added tremendous clout to the Jewish delegation. Equally impressive was a deputation from Gaza, led by the imam of Gaza, Imad Al-Falouji.

Predictably, security at the hotel was tight. In the face of threats from Hamas, following the Israeli raid on the Jericho jail, the organisers were taking no chances. Spanish Swat teams camped out in the hotel lobby and refused entry to anyone without a special pass.

It is fascinating to watch the social dynamics at such events. On the first evening, after the usual introductory speeches, we sat down to dinner. With rare exception, Jews sat with Jews and Muslims with Muslims. Eventually this changed so that by the last night most tables were a colourful mix of religions and cultures.

The most challenging part of these conferences is sitting through the plenary sessions with countless interventions. I quickly discovered that, with rare exceptions, most people don't have anything original to say. Yet, not only does this not stop them speaking in the first place but the majority go well over their allotted time. Religious leaders are used to sermonising captive audiences and have never been forced to acquire the skills of speaking briefly and pointedly.

The conference organisers went some way towards solving this problem by introducing numerous small workshops where real conversations could be had. The new format was not to everyone s liking and some Israeli rabbis left the conference in protest.

At the end, everyone received booklets summarising close to 50 workshops. Topics included how to share the Old City of Jerusalem, mysticism as a bridge for peace, writing new school curricula for peace, absolute truth and theological diversity, and expanding interfaith dialogue to Asia.

In the Jerusalem workshop, the rabbis pointed out that setting foot on the Temple Mount is proscribed by Jewish law. They called on the imams to publicise this to allay Muslim fears that Jews have designs on the Al Aqsa Mosque. They also noted that such incitement among the Muslims only provokes extremists in the Jewish community. The imams, in turn, called on the rabbis to make their voices heard to ease Muslim access to their holy sites in Israel. It was recommended that a committee of imams and rabbis be set up to further dialogue on this delicate subject.

There were some heated moments at the conference, when members of the Palestinian delegation, for instance, demanded justice for their people, at a plenary on the family. The chairman reminded them that, while he was sensitive to their plight, this was the wrong session to raise it. They took umbrage and left, feeling that no one was interested in what they had to say. The Jewish response was divided. One rabbi, a Holocaust survivor, got upset and shouted across the room that no one had a monopoly on suffering. Other rabbis were more conciliatory and argued that although it was uncomfortable, we were duty bound to listen to the narrative of others.

My own feeling is that most of the real work was achieved neither in plenaries nor workshops but rather during meals and late-night conversations in the hotel lobby.

On the second night, we were treated to an impromptu concert of Sephardic and Arabic music and singing. A circle formed around a small group of imams and Sephardic rabbis who, accompanied by a single bamboo flute, took turns leading those ass-embled in songs from their respective faiths. It was striking how similar the tunes were. Without the words, one would never know where the Islamic song ended and the Jewish one began. The highlight that evening was a mystical dance led by a Sufi, in which rabbis and imams clasped hands and went round and round in circles. It reminded me of a Chasidic rikud (dance.)

What is the point of a conference in an exotic location if you can t play truant? My wife Dina and I managed to sneak away with some friends for half a day to visit Cordoba, the birthplace of Maimonides and Averroes, and the once great centre of Is-lamic culture and Jewish learning. On the train home, we were seated next to an imam from London and his wife. It seemed we were not the only ones playing truant.

I thought we would get into trouble, said his wife. I won t tell if you don t, I replied. No one got into trouble; on the contrary, our little trip together achieved what the conference had set out to do. To an observer, we must have been a peculiar sight: two rabbis, one imam and their wives, laughing and chatting together as if it were the most natural thing in the world.

A 12th-century Cordovian wouldn t have given us a second glance. The irony was not lost on me. I will always remember the laughter and friendship we shared that day on the train out of Cordoba. We may be miles from our desired destination but if we ride together, we will reach it in the end.
Rabbi Brawer is the adviser on Islamic affairs to Chief Rabbi Sir Jonathan Sacks