A Refreshing Level of Honesty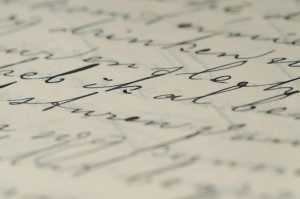 I am gratified that someone pointed out this column from the Jerusalem Post, called "What Conservative Judaism conserved." It is relevant to other recent posts, of course, but also stands on its own.
The author is a former chairman of the Council of Regional Presidents of the United Synagogue of America — a high-ranking lay position in the Conservative movement. So he speaks as a knowledgeable insider, as one who help conduct a survey of Conservative families in the late 1970s. Yet I have not previously heard of their conclusions:
The results of the survey were devastating to those of us who conducted it as well as to the movement's leadership. We were able to show, with a high degree of statistical accuracy, that the movement in the US had no long-term capacity to replicate itself.

We found that while many adult members of the movement came from more observant backgrounds, they, in the absence of any long-term commitment to religious observance, had not been able to convey the same level of religious feeling to their children.
I don't think any of us who grew up in the Conservative movement could disagree with this statement. The next generation either became more observant or less, which is why the largest Jewish movement in America is now the Reform rather than Conservative.
What I find most interesting is his epitaph for the Conservative movement: "a transitional movement that 'conserved' American Judaism for the resurgence of Orthodoxy."
As far as the Conservative Movement is concerned, it should admit that it was indeed a transitional movement and that, in the future, it will be a shrinking element of the mosaic that is American Judaism.
He concludes that "it need not be ashamed of what it accomplished during a most difficult period in American Jewish life," because it held a middle ground. We would not agree — without that middle ground, perhaps people would have instead gone directly back to Orthodoxy. But none of us would disagree with his prediction of Conservative Judaism's decline, especially as we already see it happening.