Rabbis easing rules on conversions?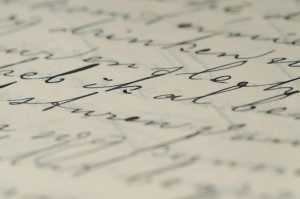 According to the Miami Herald, "Now even Orthodox rabbis, the staunchest opponents of interfaith marriage, are exploring ways to encourage conversions."
Of course, as the article goes on to stress, the rabbis at the conference they were covering were discussing the unique situation of an intermarriage, where the couple is a fait accompli. In that situation, one has to balance the reluctance to accept conversion with the benefits of a Jewish marriage for the Jewish spouse.
Even so, the word "encourage" is probably not merely an exaggeration, but flat-out wrong. The opposition is merely reduced because now conversion can, in Rabbi Leib Tropper's words, "remedy a problem." That's not a suggestion to evangelize to the non-Jewish spouse like New York's "Jewish Outreach Institute." Not slamming the door three times isn't the same as dragging people through it.
Also, nothing here seems to be truly new. Were there "ground-breaking discussions among Jewish legal scholars on how to simplify the long and involved Orthodox conversion process?" It doesn't sound that way at all. Rather, the conference was an effort to educate the attending rabbis in the appropriate Halachic methodologies for conversion of the non-Jewish partner.
A misunderstanding here could be dangerous. Even today, there are people who think that Conversion can save the Jewish People. History has demonstrated that resistance to conversion and opposition to intermarriage have both served the Jewish people well — the conference was merely an effort to understand how to approach a conflict between these two positions. A worthwhile effort, to be certain, but one which must not be misunderstood.