Generalizations & Stereotypes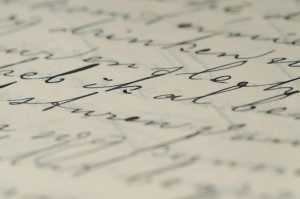 Please convey condolences, Yaakov Menken, to your brother-in-law; May Hamakom comfort him with the mourners of Zion and Jerusalem.
We were recently invited to a dinner with friends where the discussion turned most unpleasant. The guests were a mixture of modern Orthodox, haredi and non-observant. At one point a former British barrister made sweeping derogatory generalizations about Muslims. This was from a highly articulate and gentle person, who had earlier in the conversation given a sophisticated, nuanced explanation of often-misunderstood talmudic concepts such as "slavery". His Muslim-bashing continued, and I made a few attempts at quiet rejoinders. I pointed out the problem of generalizations. I reminded my interlocutor that another guest, who had grown up in Morocco, had told us about the ups and downs in the relations between the Jews and their Muslim neighbors, and especially about the help the Jews received from their neighbors during Pesah and the post-Pesah Maimuna observances. But the barrister reiterated his negative stereotyping and I sat glumly through the meal.
A few days later, I thought of something I should have said.
The founder of Sanz Hassidim, Rabbi Haim Halberstam (born 1793 Galicia) wrote in his responsa titled Divrey Haim,Yoreh Deah #30, that Jewish women should not imitate certain new fashions because these fashions were hukkat hagoy (Lev. Ch.20 "v'lo telkhu b'hukkat hagoy" meaning "you shall not follow the norms of [non-Jewish] nations"). But he added a strongly worded caveat.
Although the poskim [decisors] have made clear to us the prohibition against following the norms of the Gentiles, the intention is not, G-d forbid, to belittle the honor of the other nations; for on the contrary, we are strictly enjoined to honor the nations, both the rulers and the general populace.
This holds for all nations, he wrote, even the Egyptians under whose rule we suffered tremendously. Although we are specifically prohibited, as cited above, from copying certain of their practices, we are nevertheless commanded "Do not abominate an Egyptian" [lo titaev Mitzri, Deut.23:8] . Rabbi Halberstam continued,
We are instructed not to belittle the honor of non-Jews because in spite of all, we did derive benefit from their country. All the more so, then, are we obligated to show honor to those countries in the shade of whose protection we rest
In Rabbi Halberstam's view, we are also "not commanded to refrain from interacting with them". He cites examples of numerous Sages who were often guests of kings and emperors, among them R' Abbahu, R' Yehoshua, Shmuel and Rava. The friendship, social and intellectual, between R' Yehuda the Nasi and the Roman Antoninus was legendary.
Looking back at that mealtime discussion, I felt that I should have spoken out more forcefully, and that I may have erred on the side of exaggerated politeness. What would others have done or said?
10 b'Iyyar Netanya