Our Attitude Towards Gays – Response to "Troubled"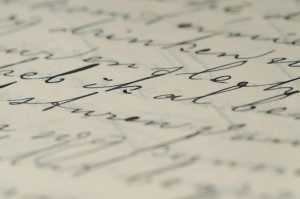 I am troubled by Troubled.
His comment citing Rav Moshe's responsum could have come from many, many people in the general community. It is important to realize that getting a clear perspective on the issues is often practical and crucial, beyond theoretical considerations of how we regard the culpability of gay people for their actions. (That, in the final analysis, is something that G-d needs to deal with far more than ourselves.)
Dr. David Luchins tells a poignant story of a young man who was a rising star in NCSY, enrolled in YU, and abruptly disappeared from the scene. He emerged years later, dying of AIDS. While in YU, he began to notice and worry about his attraction to men, and scheduled a meeting with one of his rabbeim, with whom he shared his concerns. The rebbi told him, "It's a simple choice. You can either be frum (observant) or gay." The young man reasoned that he pretty much knew beyond doubt that he was gay, so it left him no choice. He sold his tefillin, walked out of Jewish life, and touched base with Dr. Luchins while suffering in loneliness. Dr. Luchins arranged for him to visit at NCSY National, which gave him a great boost. He died shortly thereafter. When Dr. Luchins reported back to the rebbi, the latter immediately voiced his recriminations. He knew as soon as the young man walked out of the room that he had said the wrong thing.
Few people would have known the right thing to tell that young man back then. We should be wiser today. Even if "Troubled" would be correct (which I do not believe), we must find a way to offer the compassion that the Torah asks of us, even while rejecting certain activity. We have no mandate to drive even evildoers out of our community, unless they are harming others. We have no right to encourage those who violate one transgression – no matter how serious – to violate others. If our attitudes distance some people so much that we fully drive them out of the community, we wind up G-d forbid with their blood on our hands.
This is not the way of Torah.
Rav Ahron Feldman shlit"a was certainly aware of Rav Moshe's responsum when he penned his classic piece and his follow-up, articles that every Torah Jew should read and internalize. It can be assumed that Rav Moshe's piece addressed a particular person. It is impossible to extrapolate to all people, and is not the definitive statement about all homosexual activity, which varies greatly in motivation and source.
Reading those articles may make the difference between life and death.