Everything Goes – Including Halakha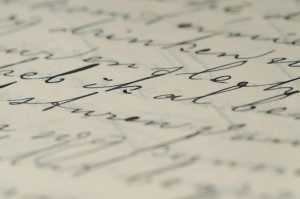 Quoted from the NY Times of Mon, 3/6/06, on the issue now roiling the Conservative movement concerning homosexuality:
Many students at the [Conservative Jewish Theological] seminary say they find the gay ban offensive and would welcome a change, said Daniel Klein, a rabbinical student who helps lead Keshet, a gay rights group on campus. "It's part of the tradition to change, so we're entirely within tradition," he said. Mr. Klein said that even if the law committee did not lift the ban this week, change would come eventually.
This loose thinking, from a future rabbi, boggles the thinking mind, and offers a fascinating insight into the thought processes of Conservative Judaism. 1) It is part of the tradition to change; 2) Thus, no change can ever be outside the tradition. Which raises an interesting question: Since it is part of the tradition to change, why not permit bestialiy, or pedophilia, or theft, or adultery? These should all be permissible, since they are changes, and "it is part of the tradition to change." (And since they are huge changes, they should be very much within the tradition…) The fact that these are expressly forbidden in the Torah should not be an impediment. As Prof. Dorff will show in his paper – to be presented to the Conservative meeting this week – even clear prohibitions like those against homosexuality can be dealt with by sophistry, intellectual gymnastics and halakhic sleight of hand. So pedophilia or adultery should pose no problem.
Prof. Neil Gilman of the Seminary shocked everyone several months ago when he declared that once and for all the Conservative movement should stop claiming it is bound to halakha. He was right . The Conservative movement has finally severed all connections with Jewish tradition and all pretense of being bound by halakha. Everything goes.
Although it is a great sadness for American Jewry, I am not entirely unhappy that the Conservative movement is finally unmasking itself completely. Ever since they officially permitted driving [only to synagogue!] on Shabbat in the fifties, they have step by step cut ties with halakha, and have tried to keep up with whatever is de riguer in contemporary intellectual fashion. Having had no halakhic anchor, its Rav Hamachshir has been the NY Times. Whatever the Times says is kosher is kosher. The Shulchan Arukh; the great decisors; the Respona literature; the age-old practices of Am Yisroel – these are irrelevant. Only the zeitgeist counts.
As I write this, no one knows what the Conservative meeting this week will decide to do. While I hope that the gay marriage resolution will be defeated, I will not be terribly upset if they vote in favor of it. It is similar to my lack of upset when Hamas swept the Palestinian elections. (Before anyone begins commenting on the analogy, let me say that I am not comparing the huge number of good people in the Conservative movement to the enemies of Israel. I am referring to the ideology – or lack of it – of the movement as movement. I cannot help thinking that both the Conservative movement and Hamas are bent on destroying things sacred to Jews: the Conservative ideology is destroying Jewish law. and Hamas is bent on destroying the Jewish state.) Just as it is important for Israel to know with whom it is dealing among the Palestinians, so is it important now for the Conservative mask to come off, so that all Jews know with whom they are dealing. The Conservative movement has always been Reform with a yarmulke; let the yarmulke now be removed. It has become a movement where everything goes – including Jewish law.
All this is a morality play about what happens when one begins cutting halakhic corners. Many Orthodox leaders – and some prescient Conservative leaders – have claimed for a generation that it would come to this: that constant compromises would lead to a complete rejection of Jewish tradition. That is now happening before our very eyes. What began with the removal of the synagogue mechitza has finally reached its apex: In the Conservative movement, sooner or later, it will be "halakhically permissible" for a man to marry a man, and for that marriage to be solemnized by a Conservative rabbi.
The Conservative movement has led – and often mis-led – millions of Jews in what it claimed was traditional Judaism. As we witness its demise, one hopes that those who finally have seen the unmasking of its ideology will come back home to the classical Torah.