Who is Hollywood's audience?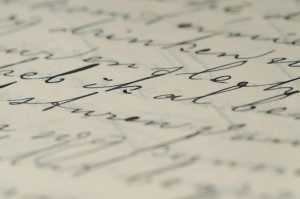 Responding to Yitzchok Adlerstein's post about a movie that's much in the news, Eliezer Barzilai wrote:
"there are movies in which a spouse comes back as a child (Birth), or as a person of the same gender as the surviving spouse (Ghost) in which physical intimacy with the reincarnated spirit is presented as a thing of beauty. The Greeks also liked the idea, as we find Zeus taking the form of a swan or a bull, and having his way with various maidens. These stories, I believe, implant the idea that one loves the essence of the person, and the physical form is irrelevant. But then you step back and realize, with a feeling of nausea, that they are advocating pedophilia and bestiality."
…and homosexuality
The beloved spouse coming back as a person of the same sex as the bereaved is obviously Hollywood's way of pushing the idea that it doesn't matter, or shouldn't matter, what sex your spouse is. Everyone — not just gays — should choose mates without regard to the sex of the partner. We should all be people, not men or women. That's part of the feminist agenda, too. Which may go some way to explaining why Hollywood is making so many movies that prima facie would only appeal to the 1% of the population that is gay — not much of a demographic there. But feminists — now you're talking about a lot of people.
There's another even bigger demographic than women-who-want-to-be-people and that is, people who want to commit adultery or to have multiple affairs with no marriage. In "Brokeback Mountain" when the characters realize that their marriage vows are keeping them from true sexual fulfillment, they discard those vows — and are considered noble heroes for doing so (I'm indebted to Michael Medved for this insight). The message isn't so much "Be true to yourself" or "Follow your dream" as it is "Be true to your loins" and "Follow your lust" — and that's a message a whole LOT of people want to hear.
How else could Hollywood have imagined a movie like Brokeback Mountain would have broad appeal? "Watch two men make love" isn't much of a draw but "Walk away from your marriage if someone sexier comes along" is a message that is really really popular especially in the Blue States which BTW if there were any sense in the world would be called "Red" and Republican states would be called "blue."
There are many homosexuals who heroically fight their natural inclinations in order to remain true to the Torah. That is true heroism and nobility, not leaving your wife and children to satisfy your own selfish desires.
By making the homosexual life seem so seductive, alluring and glamorous, Hollywood is making it exponentially more difficult than it ever was before for people with homosexual tendencies to remain chaste. Having led so many people to sin who would not have sinned in the past, Hollywood has a lot to answer for. The Jews of Hollywood, in particular, who seem the most bent on pushing immorality of every kind, will face a Judgment Day that I would not want to see.