Les Vulnerables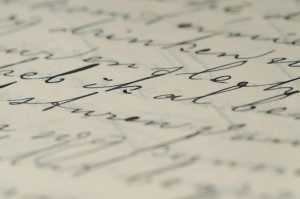 Government officials, bureaucrats, the media, the doctors – everyone has been urging us to pray for the welfare of PM Sharon. And so , as rarely before, the Land is alive with the sound of prayer.
To whom is all this praying directed? Prayer, by definition, presupposes that the words are directed to someone, and that someone hears the prayer. That Someone is, of course, God. The corollary assumptions are that a) God exists; b) He listens to prayer; and c) that He is all-powerful and can step in and perform His will when all human resources seem not to be working. If He so chooses he can perform miracles; only He can make the PM well.
Does this outpouring of prayer reflect a population that is latently a religious one? Does all this turning to God suggest a sub-surface piety among our citizenry? Or is it simply a sign of desperation? For no one can deny that, universally, the idea of prayer seems to surface only when things are bad. When things are going well, when there are no worries or concerns, turning to God is not on our agenda. Prayer is the twin of crisis, the brother of desperation. When all else fails, when we have exhausted all earthly means of help, then – but not usually before then – we pray. Ani rishon, va-ani acharon, says Isaiah: "I am the first, and I am the last"(44:6). Which, beyond its plain sense that God is eternal and infinite, also suggests that when things are bad, God is the first to be turned to, and when things are good, He is the last to be turned to.
One suspects that Israelis – even those who would not describe themselves as dati – are far more religious than they let on. Piety, religion, outreach to Gd, are not very fashionable, so by and large these qualities do not surface in daily life. But somehow, when the need arises, Israelis of all backgrounds are able to reach inward and find resources that stem from deeply religious wellsprings.
Sometimes I wonder: When someone who never thinks of God knocks at His door in desperation, how does He react? Does He first demand to see our insurance card? Does He ask why we have ignored Him until now? Does He want to know if we paid our last bill? Does He answer the door at all? Or does He open the door wide and welcome us and embrace us and assure us that He is still the merciful God?
Fortunately God is not a bureaucrat, and we believe in perfect faith that despite everything, the Merciful One takes pity on His recalcitrant creatures and opens His door wide to all of us. (Nevertheless, it is the better part of valor to keep the lines of communication open…)
The sudden felling of this great oak of a Prime Minister has demonstrated once again the utter vulnerability of each human being. In the deepest sense, far beyond desperation or panic, it is this realization that we are not omnipotent and not eternal that causes us instinctively to reach up to the only One who is. And it is this acknowledgment of being a vulnerable human being that is the essential first step in developing into a genuinely religious human being.