Losing the connection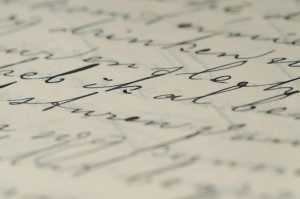 Some weeks seem to have a theme; everything that happens revolves around the same idea. Last week was one of those weeks. The organizing insight: Too many of our young people lack the type of close connection to an adult role model that is crucial if they are to flourish and reach their full potential.
This suddenly hit me while speaking to the rosh yeshiva of a yeshiva ketana (in Israel, a yeshiva for boys of high school age). Because his yeshiva ketana is relatively new and outside the major chareidi population centers he has much smaller class sizes than in major population centers (where a class size of fifty is by no means unusual). Despite the small size, he mentioned that he had recently hired an educator with thirty years experience for the express purpose of talking to the boys and developing a close relationship with them. The younger rebbes provide the enthusiasm in learning. But only a veteran mechanech can fully appreciate the power to build a young man that lies in an encouraging word.
He also told me that he is wary of sending even his best students to one of the larger yeshivah gedolahs, in which the entering class can reach 150, for fear that they will be lost in the shuffle. At that point in the conversation, his brother, who is a rebbe in a yeshiva gedolah for formerly "at-risk" youth who are now returning to serious learning, added something a respected avreich had mentioned to him recently.
Even a serious boy, who is learning well, can often fall through the cracks in a large yeshiva gedolah, if he is not the kind to talk a lot in shiur or to actively seek a relationship with the maggid shiur. Such a boy can go for years in yeshiva without ever hearing a positive word, or even being taken note of by any of the respected authority figures. That lack of connection can eat away slowly at some bochurim.
Reb Yaakov Kaminetsky, zt"l, often remarked that that his primary rebbe in learning when he was in Slabodka Yeshiva, was not the Rosh Yeshiva, Rabbi Mordechai Moshe Epstein. Rather it was an older bochur whose style in learning attracted him. And that was typical in Slabodka; the beis medrash divided up into smaller chaburos headed by the older bochurim so each talmid was part of a much smaller group.
In addition, each talmid was under the constant observation of the Alter of Slabodka, whose eagle eye missed nothing. As a consequence, it was a rare talmid in Slabodka who felt that no one ever took notice of him. Unfortunately, there are no more Alters of Slabodka capable of keeping track of the spiritual ups and downs of hundreds of bochurim.
The consequences of a lack of mentoring relationships with a respected authority figure are many. Last week's Jerusalem Post carried the unhappy news that the number of chareidi divorces in Jerusalem had shot up by 10% over the last year. Rabbi Yitzchak Ralbag, the city's marriage registrar, was quoted as saying that divorce has become so common that it no longer carries the stigma it once did in the chareidi world.
But why has divorce, especially among young couples, become so much more common? One of the reasons is that young men and women are not getting all the guidance they need about dating and marriage.
The Rosh Yeshiva of one of the top yeshivos for American bochurim in Jerusalem told me last week that no young man in his yeshiva enters shidduchim without first participating in a small vaad on shidduchim and marriage. But he is dealing with a beis medrash of 120 bochurim, only a small percentage of whom are dating at any given time, not one with nearly a thousand bochurim.
Preparation for marriage involves both an understanding of what marriage is about and working on one's particular shortcomings. The latter requires someone who knows the young man or woman well. In this regard, the Rosh Yeshiva shared with me an important insight: Before someone can give effective tochachah, and point out to someone else the points that need work, he must first have gained their trust.
There must be a preceding relationship. Only someone who has offered encouragement when needed, a timely compliment, and shown a genuine interest is in a position to give the necessary guidance. And too many of our sons lack such an older figure.
Nor does marriage mark the end of the need for an older rav or mentor with whom there is a personal connection. At the recent convention of Agudath Israel of America, one of the tracks was devoted to the relationship between ba'alebatim and bnei Torah. At one session, a number of fathers complained of the fact that after years of learning in kollel, their sons or sons-in-law have no rav to whom they are personally close who can offer guidance as to when it is time to leave full-time learning, and in what direction they should look when they do so.
No matter what the age, it is a very rare person who cannot be built by positive reinforcement. Anyone who has worked with "at-risk" students knows the power of a positive connection. The greatest single predictor of whether a teenager "at-risk" will find his or her way back is whether some adult succeeds in establishing a deep, supportive relationship with him or her. That adult must be someone capable of seeing a rough diamond waiting to be polished where others see only a surly, defiant demeanor.
A little bit of positivity goes a very long way, something every one of us must know whether as parents, educators or spouses. A father related to me how a sixth-grade rebbe once told him that he had no idea what his son was thinking about or what motivated him. He suggested that the rebbe ask his son – a suggestion that the rebbe treated as an amazing einfal.
But he followed up the suggestion. And from the day he first showed a bit of interest, that boy turned from a puzzle into a consistently top student. The effects are still felt more than a year later.
We have all learned this lesson a hundred times (and too frequently forgotten it again.) Our task is to make sure that all our children are in frameworks that are conducive to close relationships with figures of respect whose praise – as well as occasional criticism – means a lot to them.