Two More Articles on Intelligent Design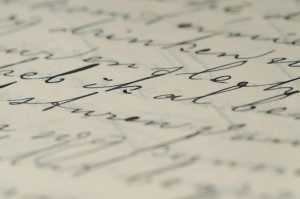 David Klinghoffer has an article on National Review Online, "It's God or Darwin" (forwarded to me by R' Yonason Rosenblum). Klinghoffer presents the case that the leading Darwinists are as anti-religion as the ID proponents are pro-religion — and in so doing debunks the idea that ID should be disqualified because it is a religious view.
To some extent, he overstates his case — he says that there is "no coherent reconciliation between God and Darwin." That, at least from a Jewish perspective, is simply not true. Let us start from the Medrash which says that just as Adam was 20 years old immediately after he was Created, everything else also looks like it developed in a natural way. Presto: you have an intellectually coherent Jewish theory explaining why the appearance of evolution contradicts nothing in Judaism, regardless of whether or not it ever happened. N.B. It is not my intention to get into a discussion about dinosaur bones or whether this really makes sense in terms of G-d "hiding" Himself in this world, at this juncture. I merely mean to point out that one who believes this has an internally-consistent, coherent model that reconciles G-d with any evidence for Darwin you could possibly imagine.
What he succeeds in doing, on the other hand, is demonstrating that to exactly the same extent that one can impugn the motivations of ID proponents, one can impugn the motivations of the leading Darwin proponents as well — unless you view any religious view inappropriate in schools, except that of hostility to religion. He offers a quite thorough debunking of the view that the leading Darwinists are merely impartial scientists offering their objective opinion (even though, as we have seen here, many adherents of Darwinian evolution are themselves believers in HaShem).
And at the same time, Charlie Hall directs us to this article, an interview in HaAretz with Rabbi Dr. Tzvi Hersh Weinreb on Intelligent Design. Rabbi Weinreb is the executive Vice President of the Orthodox Union, and was formerly the Rav of Young Israel Shomrei Emunah of Baltimore. He is an outstanding thinker and Talmid Chacham, and, nonetheless, I disagree with him on this issue — I think he, too, has fallen victim to the Darwinists' portrayal of ID as Creationism in disguise, rather than taking ID for what it is.
First he says that "Intelligent Design calls to our attention the amazing complexity of the universe. That is descriptive science and should be part of all courses in biology and chemistry." So you would think, from that quote, that he thinks ID is appropriate. But then he says:
However, the conclusion that such complexity is proof positive of a Creator, as Judaism or other religions understand such a creator, is faith, not science, and as such has no place in the curricula of the public schools in the United States, where separation of Church from State is a fundamental national premise.
All well and good, except that ID is not "the conclusion that such complexity is proof positive of a Creator." It is the conclusion that such complexity is too unlikely to have developed by chance for that to be presented as the explanation of our origins. Our origins could be "directed panspermia" for all ID says. Anything more than that does not belong in the science classroom, as Rabbi Weinreb says. But it is lousy science to deny students an applied case of probability and statistics, just because you don't like what origin theories they might consider as a result.