Firestorm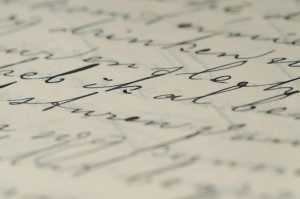 This morning Shira Schmidt had an op-ed column in the Jerusalem Post, which she told us about here. Her thesis was pretty straightforward: wouldn't you expect a conference on, for example, "Ultra-Orthodox Jewry and the Holocaust," to feature some real-life "ultra-Orthodox" Jews?
She provided several possible invitees, people clearly involved with the academic community who are also known to be experts in some of the very topics to be discussed. She even acknowledged that members of our community might come across as "apologists," and discussed the need for balance between apologists and anthropologists — the latter unfamiliar with the community, and likely to misunderstand basic attitudes and practices due to a lack of underlying knowledge.
From the responses, you would imagine that Mrs. Schmidt had proposed placing the State of Israel under the aegis of a newly reconstituted Sanhedrin.
My daughter is walking with a Tour group in Meah Shareim, and is BOOED because she has the audacity to be in a group with young men. It reminds me of their courage, of all the service Haredi have done in the IDF…
The writer, of course, is stationed in a front-line position somewhere west of Long Island, so his credentials to speak about Israeli draft-dodging are questionable. And how a confrontation with his daughter reminds him of draft-dodging is a mystery. But is this at all relevant to Mrs. Schmidt's point? Do his statements, even if taken at face value, somehow render it more likely that a conference about Charedim, yet nearly devoid of Chareidim, will emerge with a balanced picture? Or is it more likely that the writer was merely waiting for an opportunity to heap invective upon the charedi community — and the publication of Mrs. Schmidt's op-ed was the chance he needed?
The haredi & orthodox seem to think that by hiding they will survive. The leadership cares only about the hand outs they can get. Leadership is invisible because each group thinks they are the chosen ones. By hiding they think they can make an impact.
In an effort to make even the most tenuous connection between this comment and the topic of the article, I will posit the following: he is opining that the lack of charedi presenters is not the fault of the organizers, but the fault of the Orthodox for not pushing to get into the conference. Mrs. Schmidt and her leaders are busy "hiding" when they are not writing op-ed columns for the Jerusalem Post or attending conferences as the token charedi. [When this is the reponse you get for writing such a straightforward article, could you be faulted if you were to decide not to write for the JPost anymore?]
There are so many different sects and personality cults of Hareidim, some of which will not even talk with some of the others, or consider the other sects Rabbis to be apostates or Heaven Forbid, reformers, I can only ask which Hareidim would this writer have invited? Indeed, about the only things that the Israeli Hareidi sects and personality cults have in common is a rather extreme and warped view of Judaism, a totally unwarrented feeling of superiority to everybody else, and the desire to politically blackmail the secular Israeli taxpayer into funding their yeshivas and large families
All the Hareidim think each other are apostates… The ignorance represented here is beyond what can be addressed in a paragraph — but it does exemplify the danger of having a conference attempting to analyze "charedi" views without charedim present. You might end up getting nonsense such as the above delivered with an academic veneer. [I'll leave it to Rabbi Rosenblum to talk about the financing of yeshivos by comparison with, say, dance troupes in Israel.]
Haredim have worked so hard to separate themselves from the rest of Am Yisrael, so how can they be surprised when other Jews take the hint and don't invite them to pluralistic events?
The writer seems not to notice that Shira Schmidt, card-carrying charedi that she is, is both planning to attend and wondering why a number of charedi scholars were not invited. What about a conference on "Ultra-Orthodox Jewry and the Holocaust" is a pluralistic event? This one is a bit more subtle… but boils down to a classic effort to "blame the victim."
The most poignant comment, though, was this one:
A friend of mine was in Yad Vashem, watching two secular Israelis stare at the famous picture of the smirking German Nazi kicking a Hasidic Jew who was already crawling upon the ground. One remarked to the other: "What fun, to do that to the haredim!"