Rabbi Shafran Responds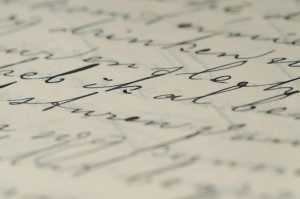 Rabbi Shafran sent me the following response to the comments on his article. I was pleased enough to get clearance from him to reprint a Jewish Observer article online (as compared to his Am Echad pieces). That he would respond to the comments is a pleasant surprise, and is probably about as close as Agudath Israel will come to engaging the blogosphere.
Thank you to all those who have sent in such well-thought-out, reasoned comments. I think it says a great deal that you helped create a high level of dialogue which a non-blogging-writer (and one with many demands on his time outside our little niche here) felt comfortable joining.
First and foremost, let me thank all of you who cared enough to both read my Jewish Observer article, which Rabbi Menken was kind enough to post on Cross-Currents, and to comment on it. The reason I write articles is largely to elicit such thoughtful responses, and I want you to know that your reactions, positive and negative alike, are deeply appreciated.

Due to the constraints on my time (and the experience of spending dozens of hours going back-and-forth on Moment's reader feedback post-board after my article on the Conservative movement several years ago), I seldom enter discussions about things I have written. I felt, though, that the topic of teleology, and the philosophical idea's social ramifications, are so important at this point in history that I wanted to at least comment on the remarks offered thus far. I don't foresee that I will be able to engage in an ongoing discussion, but thought that I would at least acknowledge everyone's reactions with my own to them.

I thank Rivka W. for her kind word and note. I believe, though, that terminologies like "mutation" and "speciation" are used much too fluidly. I have seen references to "new traits" like the ones she alludes to, and even some of the studies that Seth Gordon cites, and have been unimpressed with them as demonstrations that truly new traits or species have ever been brought about. When, for instance, viruses are said to "mutate" it seems that what has occurred is essentially the exchange of genetic material from different strains or different viruses. That, to my admittedly common sense, is the microcosmic equivalent of mating a horse and a donkey and "creating" a mule (that mules are infertile is of no import here). Obviously, traits, even among higher species, are "mixed and matched" constantly through genetic interaction. What I intended by a new trait or species was something on the order of a worm being induced to grow wings. The engine of evolution (at least of its beginnings) is said to be radiation-caused mutation. When irradiating any species results in a beneficial mutation in the organism's DNA (without killing the organism in the process), I will be impressed. And when doing so results in a clearly new organism (which evolution theory posits has happened millions of times without human intervention), I will be more impressed still.

I apologize to Mr. Gordon if any of my words can in fact be construed as "telling" him that he believes in a religion of Randomness. I tried to make clear that I was referring to what is in essence a political camp – the ardent secularists who I believe are using evolution theory as a means of indoctrination young people to reject the idea of a Creator. I further wrote explicitly that there are those within the believing Jewish community who see no contradiction between the concept of evolution and the concept of a Creator Who set it in motion. While I do not subscribe to that approach (out of reason, not biblical literalism), I did not say, or mean to imply, that those who hold it are ipso facto believers in "Randomness" (i.e. G-dlessness). I thank Rabbi Menken for noting that fact (and others) on my behalf.

I understand Boruch's point (like Seth Gordon's in his later posting), although I disagree with it. I would like to see the word "science" defined more broadly (as it was defined, in fact, for many hundreds of years), to incorporate bigger questions and less tangible realities that what can be seen or touched or measured. Of course, needless to say, this is an argument with two sides. But I would like to tell Seth Gordon that asserting that the word "science" is being defined too sharply, is not "push[ing] forth a parody of science as "science." And to assure Boruch that it is not the "Intelligent Design" curriculum per se that I champion, but rather the inclusion of the philosophical idea (once part of any study of nature) of the possibility of a Creator. So Boruch reads me right when he suggests that my ire is with teaching evolution from an atheist stance. Perhaps I should have made that clearer in my article.

I would note much the same to 1.5 opinions, who (which?) points out that laws of randomness need not preclude the idea of G-d. Indeed. But Randomness as the religion being taught schoolchildren today is intended, and presented in a way, to do precisely that. So it is not that I am "limiting" Hashem, only trying to get mention of Him in public schools. I respect the opinion of those who, for any of a number of reasons, feel that is a misguided goal; but I feel otherwise (as I believe many Gedolim do as well).

My thanks to Sam Broder for sharing Dr. Parks' admission. And to Seth Gordon for the wonderful Sagan quote (although Sagan is a veritable poster-child for how science is used to disparage religion).

Thanks too to Dr. Hall for his cogent and interesting comments. I won't belabor the point about ostensibly witnessed speciation "consistent with what evolutionary biology would predict" beyond pointing out the obvious: that such "speciation" is also consistent with what Mendelian genetics would predict.

I respect Dr. Hall's credentials, but do feel that Shmuel is correct about the existence, at least at the quantum level, of true randomness. (Much of the confusion in science these days, I believe, is a result of the great – perhaps inevitable – specialization of science-niches; if we had someone today who could claim mastery of disparate scientific fields, I think we would benefit greatly from his or her view on many matters). In any event, that is all beside the point. When I used the word "random" or "chance" what I meant, clearly, was without any guidance by a Creator. If one chooses to accept evolution as a law of nature like any other, created by Hashem, I do not feel that that itself constitutes apikorsus (although championing such a belief with derision for those who choose otherwise – which includes many, if not all, Gedolei Torah – might well constitute the other definition of apikorsus, lack of respect for Torah-scholars).

I take issue, though, with Dr. Hall's defense of the delegitimation of unpopular points of view. Of course Holocaust denial can be discussed; it should be. And evidence mustered to counter it. Likewise, a discussion of whether Torah is divine is a perfectly legitimate one (even if it might not belong in a yeshiva classroom). And bringing up questions like how life began, including the concept of a divine Creator, to my lights, should not be verboten in a science classroom.

As to the incompatibility of holding that we are "mere animals" and that "we are qualitatively different," I do not implicate Dr. Hall or others like him as self-contradictory. The operative word in my sentence is "mere" – meaning "nothing more than." That latter belief may not be Dr. Hall's, but it is the upshot of what American public school children are being taught. So Dr. Hall and I are not in any major disagreement. But I don't think there is any way to make a convincing case for why "being human carries with it certain ethical mandates" – which he acknowledges would be a healthy topic for the public school classroom – without invoking the idea of G-d.

Again, my thanks to all, especially to Rabbi Menken for fostering the discussion.

Avi Shafran